Celtics Headed To State Finals
11/25/2014, 12:25 p.m.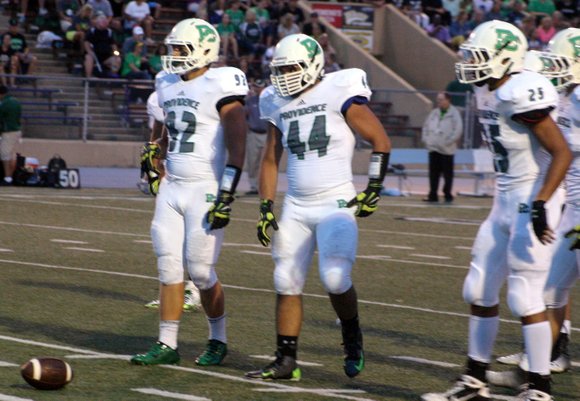 The Providence Catholic Celtics traveled to Gately Stadium in Chicago last Saturday for an epic Class 7A Semifinal showdown against host Mount Carmel it what many thought would be a game that would go down to the final seconds before an outcome was decided but the Caravan were simply manhandled by Providence who took a 42-7 lead midway through the 4th quarter and pulled many of their starters before settling on a 42-21 final score.
Providence (12-1) advances to the Class 7A state championship game this Saturday at Memorial Stadium in Champaign and will face an undefeated Cary-Grove (13-0) squad. In his ninth season as head coach, Mark Coglianese has had only one opportunity in that span for a state title in the Class 6A state championship game 2009 but came up short and finished second. Sitting on nine state titles, Providence is ready to make it a perfect ten and with the team they are fielding it is well within their reach.
This season has been a dominate one for the Celtics largely because of their balance. The offense is loaded with talent and a quarterback in Justin Hunniford that not only can manage a game better than any quarterback I have seen this season but has a completion percentage off the charts for a prep player. Obviously he is helped with big, athletic receivers like Notre Dame-bound senior Miles Boykin who is hard to miss and even tougher to stop.
The Celtic defense is gritty. Their secondary is quick and disciplined, linebackers are sure tacklers and their defensive line is big, agile and consistent. They say it takes defense to win championships and Providence has that this season but coupled with a powerful offense there aren't many teams who will match up here. No disrespect to Cary- Grove but I think the only team that can beat Providence at this point is Providence. Game time for the 7A championship is scheduled for 4pm