Plainfield North Breaks Bengals Unbeaten Streak
10/1/2014, 9:07 a.m.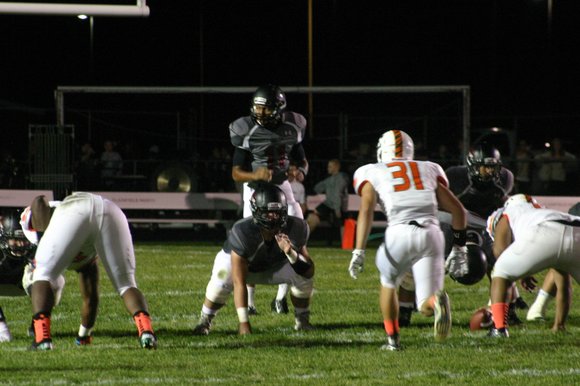 Fans attending the football game between Plainfield North and Plainfield East in week five of the IHSA prep season knew the game was going to be close and by the end of regulation the two SPC hopefuls were tied 20-20 forcing a decisive overtime decision.
After playing the first half, East took a one score lead 14-7 into the intermission but it was the Tigers who showed up in the third quarter taking a 20-14 lead and playing spirited defense help by East miscues. The Bengals (4-1, 2-1) played a sloppy game in terms of penalties that helped North (3-2, 2-1) stay with the potent offense.
North senior Jake Mayon fell on a critical fumble that stopped another second half Bengal drive and would play a more prominent role in the games outcome.
In overtime, East tailback Jake Mayon (25 carries, 153 yards) scored from 4 yards out to take a 26-20 lead however, Mayon came through again with a clutch play blocking the extra point attempt leaving the door open for the Tigers to win the game.
North tailback and offensive horse for the Tigers, Quintin Hoosman (43 carries, 282 yards) blew through the Bengal defensive line for a 2-yard score setting up the game winner when kicker Jerrick Jozwiak split the uprights touching off a huge celebration winning the contest 27-26.