Joliet's new trick-or-treat hours 4 to 7 p.m.
Karen Sorensen | 10/7/2014, 8:44 p.m.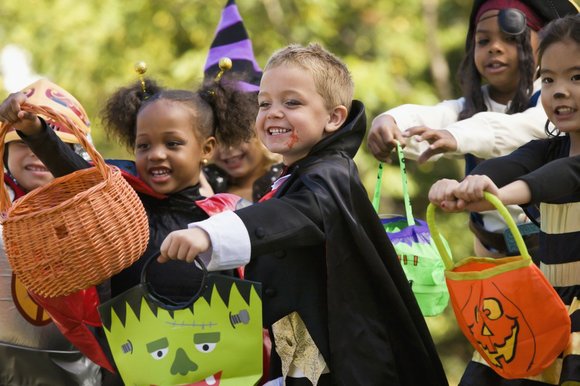 Working parents of Joliet, this is no trick: The city's treat for you this Halloween is an extra hour to take the kids out candy collecting and you might not even need to leave work early to do it.
After many years of Joliet's scheduled trick-or-treat hours being 3 to 6 p.m., City Manager Jim Hock proposed Tuesday -- with the Joliet City Council's blessing -- that the hours be pushed back to 4 to 7 p.m.
There is no longer a need to start so early, Hock said, because it's no longer dark by 6 p.m. due to the time change adjustment made a few years ago. Many towns have already made the switch to a later time, he said, and there's no reason Joliet shouldn't follow suit.
"I think one of the things we've forgotten is that a few years back they changed Daylight Savings Time," Hock said. "We used to roll back (the clocks) right before Halloween, but now we've got an extra week. (Daylight Savings Time) isn't until Nov. 2."
Councilman Larry Hug said he was delighted with the proposal, which should make many of his constituents happy.
"That addresses some of the concerns we've heard, kids getting off the bus until 4 ... parents not getting home until 5:30," Hug said. "It may seem like a small thing but a lot of parents will be very happy and maybe will even erect a statue to you."
The city issued a press release earlier this week announcing the trick-or-treat hours as being 3 to 6 p.m., but a revised release with the new times will correct it, Hock said.
Contact Karen Sorensen at Karen@TheTimesWeekly.com.