Judge's son beat girlfriend, locked her in trunk, police say
Karen Sorensen | 10/7/2014, 4:02 p.m.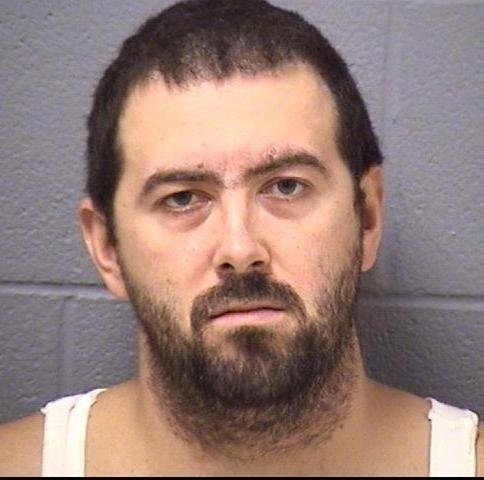 The son of a Will County circuit judge was arrested Monday for allegedly beating his girlfriend and locking her in the trunk of a car, the Will County Sheriff's Office said.
Sheriff's deputies went to the 905 Barber Lane home of Louis D. Goode, 29, and his girlfriend in response to a 911 hangup call they'd received, sheriff's office spokeswoman Kathy Hoffmeyer said.
The girlfriend said she had been verbally and physically fighting with Goode, son of Judge Carla Alessio Policandriotes, and when she attempted to call the police at about 8 a.m. Monday, Goode, he pulled the phone out the wall, Hoffmeyer said.
The fight had started the night before when the couple began arguing about money, the victim told deputies. They went out into the garage so as not to wake their child, and Goode allegedly pushed her to the ground, dragged her to the car and told her to get into the trunk, which she did, Hoffmeyer said.
He left her there for a few minutes before freeing her and they both then went to bed, she said.
The fight resumed in morning, with Goode allegedly choking and kicking her before he left the residence and deputies arrived, Hoffmeyer said. The house is in an unincorporated area near Black Road and Infantry Drive.
Deputies were able to arrest him later in the day on charges of aggravated domestic battery, domestic battery and unlawful restraint.
Because of his mother's employment as a judge, which puts her in frequent contact with the Will County state's attorney's and sheriff's offices, a special prosecutor -- Charles M. Colburn -- was appointed to handle the case.
Will County Judge Roger Rickmon recused himself from setting bond in the case Monday. In his place, Judge Robert Livas set bond at $50,000 and ordered Goode transferred from Will County jail to Grundy County jail. Should he made bond, Goode was ordered to have no contact with the victim and to surrender his firearms and FOID card, according to Will County Circuit Clerk's Office records.
Contact Karen Sorensen at Karen@TheTimesWeekly.com.