Kam's Kapsules: Weekly Previews That Make Choosing a Film Fun
For movies opening October 10, 2014
Kam Williams | 10/8/2014, 5:23 p.m.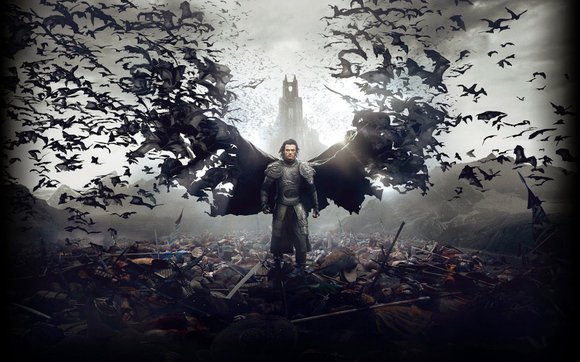 BIG BUDGET FILMS
Addicted (R for nudity, profanity, graphic sexuality and brief drug use) Screen adaptation of Zane's explicit page-turner about a successful businesswoman (Sharon Leal) who repeatedly risks losing her family and career in the pursuit of forbidden pleasures. Cast includes Boris Kodjoe, Tasha Smith, Tyson Beckford and William Levy.
Alexander and the Terrible Horrible No Good Very Bad Day (PG for crude humor, reckless behavior and mild epithets) Disney adaptation of the children's book of the same name about a calamitous day in the life of an overwhelmed 11 year-old (Ed Oxenbould). With Steve Carell, Jennifer Garner and Dylan Minnette.

Dracula Untold (PG-13 for intense violence, disturbing images and some sensuality) Origins horror tale about the Transylvanian prince (Luke Evans) who would one day morph into a mythological demon with an unquenchable thirst for human blood. With Dominic Cooper, Sarah Gadon and Charles Dance.
The Judge (R for profanity and sexual references) Crime drama about a big city lawyer (Robert Downey, Jr.) who returns to his tiny Indiana hometown for his mother's funeral only to end up defending his estranged father (Robert Duvall) accused of murder by an overzealous prosecutor (Billy Bob Thornton). With Vera Farmiga, Dax Shepard and Leighton Meester.

Kill the Messenger (R for profanity and drug use) Jeremy Renner delivers an Oscar-quality performance in this true tale recounting the valiant effort of an intrepid journalist to expose the CIA's role in infesting inner city neighborhoods across the country with crack cocaine. A-list ensemble cast includes Ray Liotta, Barry Pepper, Tim Blake Nelson, Andy Garcia, Oliver Platt, Rosemarie DeWitt, Michael Sheen, Robert Patrick, Paz Vega, Michael K. Williams and Mary Elizabeth Winstead.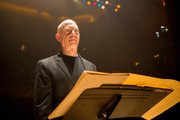 Whiplash (R for profanity and some sexual references) Wunderkind Damien Chazelle wrote and directed this semi-autobiographical drama which won both the Audience Award and Grand Jury Prize at this year's Sundance Film Festival. Coming-of-age drama revolves around the strained relationship of a promising, young jazz drummer (Miles Teller) and his perfectionist, studio band teacher (J.K. Simmons). With Melissa Benoist, Paul Reiser and Austin Stowell.
INDEPENDENT & FOREIGN FILMS

Dead Snow 2: Red vs. Dead (R for profanity, sexual references, graphic violence and pervasive gore) Horror sequel finds Norway invaded by another battalion of nasty Nazi zombies. Co-starring Vegar Hoel, Orjan Gamst, Ingrid Haas, Jocelyn DeBoer and Martin Starr. (In Norwegian, English and German with subtitles)
I Am Ali (PG for mature themes and mild epithets) Reverential biopic about Muhammad Ali as revealed by his personal archives and confirmed by the reflections of many friends, family and fellow boxers. Featuring commentary by George Foreman, Mike Tyson and NFL great Jim Brown.
Kite (R for sexuality, drug use, grisly images and pervasive graphic violence) Revenge thriller about a young orphan-turned-merciless assassin (India Eisley) who tracks down her parents' killer with the help of her police officer father's former partner (Samuel L. Jackson). With Callan McAuliffe, Carl Beukes and DeVille Vannik.

One Chance (PG-13 for profanity and sexuality) Overcoming-the-odds musical recounting the real-life exploits of Paul Potts (James Corden), an aspiring opera singer who went from nerdy underdog to serious contender as a contestant on the reality-TV series "Britain's Got Talent." With Alexandra Roach, Julie Walters and Colm Meaney.