Comedian Adam Dodd playing Joe's Bar in Joliet
10/13/2014, 1:59 p.m.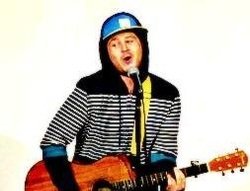 Comedian Adam Dodd will be performing at Joe's Bar in Joliet on Oct. 25. Here's a news release on the event:
Releasing his hit album, 'Confessions of a Prick,' in 2010, Adam Dodd has skyrocketed to stardom. He has made appearances on MTV, VH1, the WB, and has been featured on CollegeHumor.com. Dodd released a music video last year, under his alter-ego, Brock Nickles, featuring a cameo by Ron Jeremy. Currently on a nation-wide tour, recording a new album, and writing his first feature film, Dodd will be headlining the comedy show at Joe's Bar.
Hosting the show is national stand-up comedienne, DeeDee The Funny Girl. A national radio personality, character actress, and voice over artist, DeeDee has worked for XM/Sirius, 103.5 KISS FM, 94.7 THE ZONE, HOT 99.5, as well as TV/Film productions, including Planet Netcast, Early Edition, ER, Chicago Hope, among many others.
Other comedians featured at the show include Jeremy Daniel, Bryan Christopher, Daniel Anderson, and David Sartoris. Produced by John Williams, the show will be October 25th at 8:00 p.m. at Joe's Bar, 4220 W. Jefferson St., Joliet, IL 60431. Admission is $10 at the door. For more information contact ddbasement@gmail.com.