Silver Cross offers tips on trick-or-treating, costumes
10/15/2014, 9:33 a.m.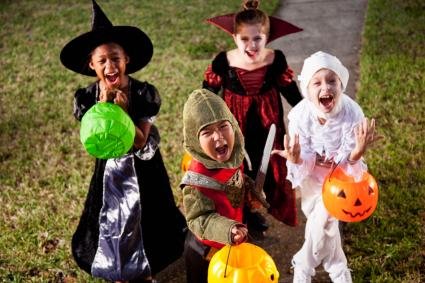 Silver Cross Hospital in New Lenox provided this news release:
Whether you're dressing up this "All Hallows' Eve," as a sparkly princess, crime fighting superhero or gory zombie, poor costume options and unsafe behavior can cause injury and haunt your Halloween, so Silver Cross Hospital wants you be sure to celebrate safely.
"The last thing any child or parent wants is to end up in the emergency room hurt and unable to celebrate Halloween," says Daniel Checco, D.O., Emergency Medicine physician at the Silver Cross Free-Standing Emergency Care Center located at 143rd St. and Bell Rd in Homer Glen. "By making sensible decisions, terrible injuries can be avoided."
Enjoy a safe and happy Halloween by following the SAFE HALLOWEEN guidelines from the Centers for Disease Control and Prevention:
Going trick-or-treating?
S - Swords, and similar costume accessories should be short, soft, and flexible.
A - Avoid trick-or-treating alone. Walk in groups or with a trusted adult.
F - Fasten reflective tape to costumes and bags to help drivers see you.
E - Examine all treats for choking hazards and tampering before eating them. Eat only factory-wrapped treats.
H - Hold a flashlight while trick-or-treating to help you see and others see you.
A - Always WALK and don't run from house to house.
L - Look both ways before crossing the street. Use crosswalks wherever possible.
L - Lower your risk for serious eye injury by not wearing decorative contact lenses.
O - Only walk on sidewalks whenever possible.
W - Wear well-fitting masks, costumes, and shoes to avoid blocked vision and falls.
E - Evaluate make-up options and test it in a small area first to avoid a severe rash.
E - Enter homes only if you're with a trusted adult. Only visit well-lit houses. Don't stop at dark houses. Never accept rides from strangers.
N - Never walk near lit candles. Be sure to wear flame-resistant costumes.