County board signs off on possible tax levy increase
Karen Sorensen | 10/16/2014, 2:48 p.m.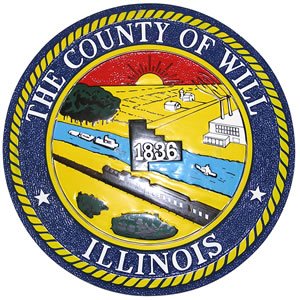 The Will County Board, in a split vote, signed off on raising the maximum property tax levy by 1.5 percent, which could generate about $2.4 million in new taxes for capital improvement projects if approved as part of the 2014-15 budget.
County Executive Larry Walsh proposed the levy increase last month as a means of paying for a five-year building and roads plan, which includes a new downtown Joliet courthouse, a new law enforcement campus and new offices for county officials, including the state's attorney, coroner and recorder of deeds.
However, approving the maximum levy in concept does not mean the county needs to spend that total amount or will. That has yet to be hashed out as board members review Walsh's proposed spending plan and the individual budgets submitted by county department heads.
A special finance committee meeting to discuss the $466 million budget will be held Oct. 28.
If the total amount of the levy is ultimately included as part of the new budget, the tax rate for the county would increase from the current 6.216 cents per $100 of equalized assessed valuation to 6.317 cents.
For the owner of a house valued at about $200,000, the tax increase would be about $5.50 more a year.
Accruing that money, some of which would be held in reserve, didn't sit well with nearly half of the board, which voted 13-11 to increase the maximum levy.
The fear for some is once the maximum amount is raised, spending all of it will be the next step.
District 6 board member Ragan Freitag, of Wilmington, said she would benefit firsthand from a new courthouse because of her work as a lawyer, but relying on property taxes to pay for it rather than seeking other revenue sources is not the way to go.
"We don't have a courthouse plan yet, and we have no idea what it will cost," said District 2 board member Jim Moustis, of Frankfort. "When you have a project, that's when you start talking about ways to fund it."
Added District 7 member Mike Fricilone, of Homer Glen: "It's too high. We don't have to go that high. ... When the ceiling has been set higher (in the past), afterwards did we ever come in under the ceiling?"

But supporters said approving the possibility of a higher tax levy is not the same as actually approving a tax increase. It just gives board members the ability to consider it as a funding alternative when a decision must be made, said District 8 board member Denise Winfrey, of Joliet.
'We need flexibility to look at all the possible options," Winfrey said.
Said District 10 board member Steve Wilhelmi, of Joliet: "I'm looking at us spending the next month looking at expenses and needs. If the budget can be cut, then the levy can be cut. ... (The long-term building plan) has to start with some tax increase. We can't do it with our current revenue stream."
Contact Karen Sorensen at Karen@TheTimesWeekly.com.