Three shot on porch near Jefferson and Midland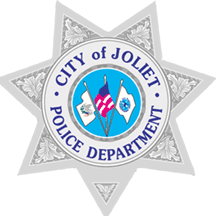 Two men on bicycles shot three men near Jefferson Street and Midland Avenue in an incident police believe was gang-related, Joliet Deputy Chief Edward Gregory said.
The incident took place at about 8:10 p.m. Wednesday when the two suspects fired a volley of rounds at a group of people on a porch in the 1300 block of John Street, Gregory said. One victim was shot as he ran to the Jewel-Osco store at 1401 W. Jefferson St., he said.
The most seriously injured victim, 26, was shot in the right thigh, shoulder, lower back, right hip and right elbow, Gregory said. A 24-year-old man was shot in the left thigh and a 38-year-old man was shot in the right arm, he said.
None of the injuries is considered life threatening, he said.
A 22-year-old woman suffered a graze wound that was either caused by a bullet or flying debris. She declined medical treatment, Gregory said.
The victims were unable to identify their attackers or to provide much of a description, Gregory said. He called the incident "totally out of the ordinary" for the neighborhood, which borders part of Joliet known as the Cathedral Area.