Red Army Review-Chicago International Film Festival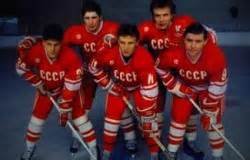 The turning point for the fiercely loyal Fetisov came when one of fellow teammates and close friends was denied leave to visit his dying father due to practice for an upcoming all-import tournament against the U.S.. This was the last straw for Fetisov and precipitated his eventual defection to the U.S. and a highly-successful career as a National Hockey League player, team captain and coach. Fetisov elected to returned to Russia following the fall of the Soviet Union, and now is director of his homeland's entire athletic programs.
"Red Army" follows the thoughts and life of a highly principled man with the courage of his convictions, who stood up to a powerful authority and through his integrity and force of will, exacted change which benefited all. In his work today, Fetisov is still effecting change for his countrymen. He has overseen the building of more than 300 stadiums throughout Russia, especially in ethnic regions that were underserved or not at all. He has also recruited talent from the furthermost regions of his country and trained them for promising careers in the field of athletics. He is truly a man who lives by his principals and is an example to us all. This film cries for U.S. distribution. Hopefully in the near future as the professional and college football, basketball and hockey schedules, and their pervading cultural influence, get underway in this country.
Running time: 85 minutes