Know the rules to when it comes to hunting, calling police
10/28/2014, 2:55 p.m.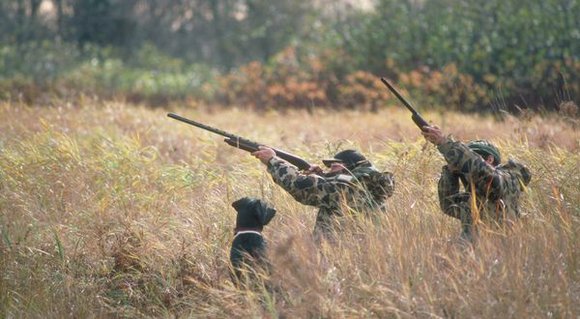 The Plainfield Police Department issued this news release:
As fall sets in, the annual hunting season is quickly upon us. Each year when this happens, the Plainfield Police Department responds to a large number of complaints associated with hunting activities. Most of these complaints fall into one of two areas:
Noise complaints - The sound of early morning gunfire.
Safety concerns - The close proximity of the individuals firing guns.
When these calls are received, the Plainfield police respond to the area and make several initial determinations:
Is there any immediate danger?
Is any violation of law occurring, local ordinance, state law or conservation violations?
What is the appropriate police jurisdiction -- Plainfield, county sheriff's department or Illinois Conservation Police?
Generally speaking, Plainfield police will take action if the alleged violation is occurring inside the village of Plainfield or if there is an immediate danger. If this is the case, most often it will involve a violation regarding discharging a firearm within village limits, along a roadway or too close to an inhabited dwelling.

If the hunters are not within the village limits and there is no immediate danger, the Plainfield officers will determine if any violations are occurring and if so notify the appropriate police jurisdiction.
The large majority of these complaints arise from hunters legally participating in migratory bird hunting just outside the village limits. These hunters are subject to rules and regulations governed by the Illinois Department of Natural Resources and are located in the police jurisdiction of state conservation officers and or the county sheriff's department.
The Illinois DNR has several rules and regulations that these hunters must follow in order to legally participate in hunting activities. A few general examples are as follows:
• Hunting hours: Generally begins half-hour before sunrise and generally ends half-hour after sunset or at sunset.
• Shooting distance: Hunters must remain 100 yards from inhabited dwellings
• Land use: Must have property owner permission to hunt.
These examples, as well as many other regulations like them, are enforced by state conservation officers governed under the Illinois Wild Life Code and rules detailed in the Illinois Digest of Hunting and Trapping Regulations.
If you witness a hunter who you believe is violating hunting guidelines/regulations or any state or local law, contact your local police and or a state conservation officer.
Do not confront the hunter or interfere with their hunting activities. Interfering with a hunter who is legally hunting may constitute a violation of law on your part under the Hunter Interference Act.
The following links will provide detailed information regarding Plainfield Local Ordinances, Illinois Wildlife Code and Hunting/Trapping Regulations.
https://www.municode.com/library/il/plainfield/codes/code_of_ordinances
http://www.ilga.gov/legislation/ilcs/ilcs3.asp?ActID=1729&ChapterID=43
http://www.dnr.illinois.gov/hunting/Documents/HuntTrapDigest.pdf