Porters Rout Playoff Bound Tigers 46-28
10/29/2014, 7:19 p.m.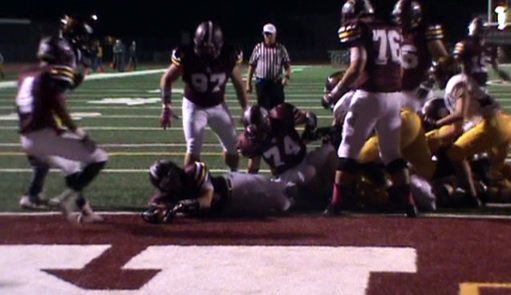 If there was ever a way to finish a season, the Lockport Porters did it convincingly Friday night after dominating Southwest Suburban Blue rival and playoff bound Joliet West in a 46-28 senior night home victory to end their season with a exclamation point.
Lockport (3-6, 3-4) looked as if they were the team playing in week 10 opening up a 46-14 lead with just better than a quarter left to play in their lopsided victory. Saving some face with a couple late scores, West (5-4, 3-4) had no answer for the Porter offense led by senior quarterback Jeremy Quade who lit the Tiger secondary up for 311 yards and three touchdowns on a 12 of 20 night passing.
"We know we are a good team and we all wanted to prove to everyone that we could beat a playoff team especially on our own field," said Quade after the win. "We played with emotion tonight and as brothers which felt great. We had moments like this during the season but tonight was special and I am proud to have been a part of it."
In the opening quarter, Porter senior defensive back Deiondre Taylor grabbed one of two picks on the night which led to a 3-yard Cory Savage score that put Lockport up 6-0 and then followed that up with a big 4th down stop at their own 4-yard line ending the Tiger scoring threat. That momentum fed Lockport as they methodically drove 96-yards in 12 plays to score again on a Quade to Taylor 12-yard hook up for a 13-0, 2nd quarter lead.
The Tigers answered on the ensuing possession with an 11 play drive capped with a 1-yard quarterback keeper from senior Alex Tibble who also had a big night completing 15 of his 31 attempts for 338 yards and a pair of touchdowns but three interceptions on the night dampened his effort.
For the Porters, there season ended with the win however Joliet West will need to regroup this week as they will travel to No. 1 seed Oswego for their opening round playoff game. The Tigers will need to shore up their defense against a run heavy Panther squad who has won 7 straight on their way to the post season.