Early trash pickup Friday to keep trick-or-treaters safe
10/30/2014, 6:54 a.m.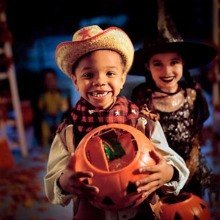 To keep all those little ghost and goblins safe on Halloween, Waste Management will be picking up garbage, recycling and yard waste an hour earlier on Halloween.
By starting an hour earlier at 6 a.m. Friday, the company will be able to have its collection service completed before trick-or-treating starts in Joliet at 4 p.m.
Residents should place their waste containers outside Thursday night in order to ensure they don't miss the collection, city officials said.
Joliet's trick-or-treat hours were pushed back an hour this year and will be from 4 to 7 p.m. The change was made because of a change in the start of daylight savings time means it does not get dark on Halloween until 7 p.m.