Joliet cops stepping up special patrols this weekend
10/31/2014, 12:22 p.m.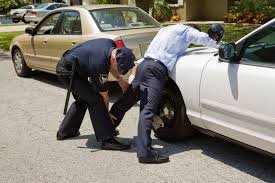 Drink and drive at your own peril this Halloween weekend -- Joliet police will be looking for you.
The department is using a grant from the Illinois Department of Transportation to do special enforcement efforts to crack down on drunk drivers as well as look for people not wearing seat belts and talking on cell phones, Police Chief Brian Benton said in a news release.
The campaign runs from Friday through Sunday and will include a roadside safety checkpoint, seat belt enforcement zones and saturation patrols.
"Officers assigned to these details will be checking for impaired drivers, occupant/child restraint violations, cell phone violations, and other violations of the Illinois Vehicle Code," Benton said.
This enforcement campaign is funded by a STEP holiday enforcement grant from IDOT.