JTHS Volleyball raises $10,000-plus for Pink Heals
10/31/2014, 3:34 p.m.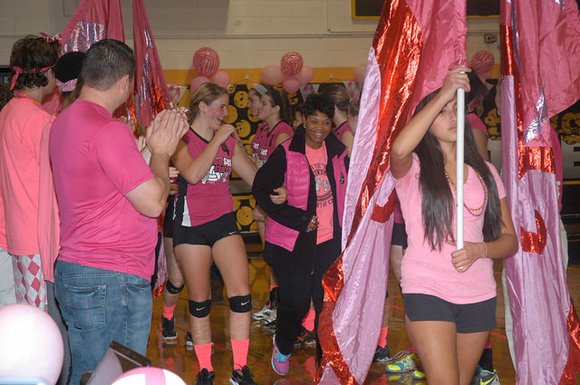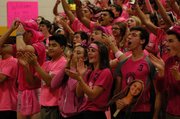 The Joliet West High School gymnasium was painted pink for the JTHS Pink Heals volleyball game on Oct. 21, which raised more than $10,000 for the Pink Heals breast cancer fund.

Students, athletes, families and supporters of the Pink Heals Chapter of Joliet attended the annual volleyball game of Joliet Central vs. Joliet West, with 100 percent of the proceeds going to support women in the community battling cancer.
"We are beyond proud to consider Joliet West and Joliet Central a part of the Pink Heals family," the Pink Heals Joliet Area Chapter wrote on its Facebook page. "Thank you to Melanie Boseo, Steve Millsaps, Steve Locke and all who made this night possible".
To view event photos, go to: https://www.flickr.com/photos/jths204/sets/72157646731622603/