Plainfield village, library food drive to benefit 95 pantries, shelters
9/1/2014, 8:50 p.m.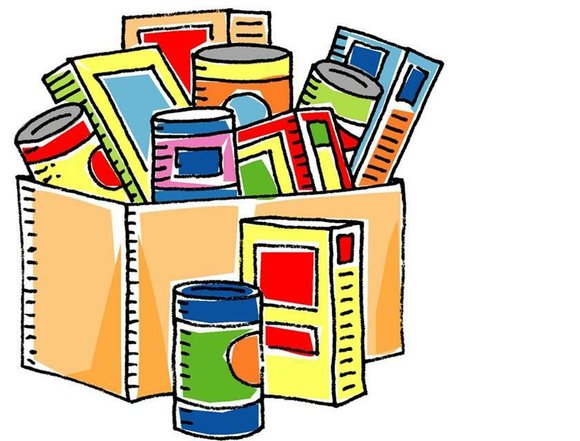 The village of Plainfield and the Plainfield Public Library are joining forces with the Northern Illinois Food Bank to hold a month-long food drive to benefit all of Will County. Here's a news release on what they're doing:
September is Hunger Action Month and Plainfield is getting involved by hosting a food drive to help benefit local pantries and the Northern Illinois Food Bank. The Food Bank provides nutritious food to more than 95 food pantries and feeding programs throughout Will County, including the food pantries in Plainfield. These feeding programs assist over 66,000 hungry Will County residents.
The Village of Plainfield and Plainfield Library will be accepting non-perishable food donations from Sept. 2 to 26. Food can be dropped off in the lobby of the Village Hall, located at 24401 W. Lockport St., and the 2nd Floor of the Plainfield Library, 15025 S. Illinois St.
The Northern Illinois Food Bank would appreciate donations of the following items: cereal (whole grain preferred), canned chicken and tuna, peanut butter, pasta (whole grain preferred), rice, dried beans, canned fruits (in own juice preferred), canned vegetables, reduced sodium soup, and pasta sauce.
In addition to the food drive, the Village, Plainfield Public Library, and Northern Illinois Food Bank are encouraging residents and businesses to "Go Orange" in September to help raise awareness of hunger in our community by:
Wearing an orange tie or shirt to work on September 4, National Go Orange Day, to spark a conversation about hunger. Take a photo of your orange efforts and post it to Twitter using hashtag #HungerAction. Please include @ILFoodBank in your post and tag Northern Illinois Food Bank on Facebook;
Create and tie an orange bow or ribbon around the tree or light post in front of your house or business to help raise awareness;
Download a Hunger Action Month poster at www.SolveHungerToday.org and post it in your business or home;
Start a Food or Fund Drive yourself. For more information, contact Hannah Popp at hpopp@northernilfoodbank.org;
Volunteer at Northern Illinois Food Bank's West Suburban Center, in Geneva, during the month of September with friends, family, and colleagues.
Please join us in helping our hungry neighbors. For more ideas and a list of 30 ways to get involved, visit www.SolveHungerToday.org/HAM.