Time to add beat cop, clean up 'trash can' downtown, Joliet councilman says
Karen Sorensen | 9/2/2014, 10:19 p.m.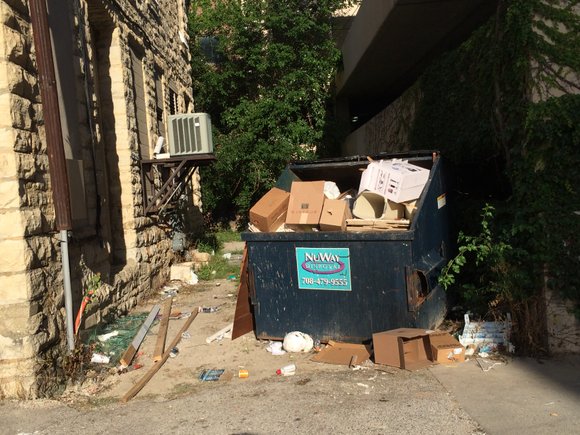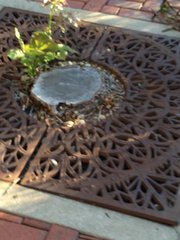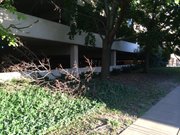 Complaints that downtown Joliet's becoming a "giant trash can" prompted Joliet City Councilman Jim McFarland to request that efforts to clean it up be implemented and a beat cop be hired to patrol it.
It's a matter of image, both for the downtown businesses trying to lure customers to their stores and restaurants and for the city itself, which is visited by thousands of people weekly to do business at the Will County courthouse and county buildings and to attend or take part in various activities, including baseball games, farmers markets, Rialto Square Theatre productions and Harrah's Casino gaming, McFarland said.
The at-large council member said he took a walk around downtown prior to the Tuesday night council meeting, and observed firsthand many of the things he's been hearing about from business owners and people who work downtown.
At the very least, the city needs to find some money to spruce up the area before the Race Fan Rally, the giant downtown event that celebrates Nascar weekend in Joliet. This year it's set for Sept. 12.
"We're welcoming tens of thousands of individuals to our community and I think the least we can do is clean it up," McFarland said.
But the bigger issue is that the city needs to make downtown more of a priority, and that means earmarking money in the 2015 budget for a beat cop responsible for dealing with problems downtown and ensuring the district is not only improved but maintained, he said.
"It's been neglected, and I think we have to make it a priority and start funding it," McFarland said.
The city was forced to scale back spending and lay off employees following the recession that started in 2008, and one of the things that fell victim was funding and manpower to keep the downtown district spruced up and maintained. After several years of neglect, the lack of attention is starting to take its toll, McFarland said.
Joliet is the seat of Will County, and with that comes a regular influx of people in and out of downtown to do business at the courthouse and the other downtown offices and to catch Metra trains at Union Station. With them comes trash that isn't always getting cleaned up, observers say. And that reinforces a negative image of the city with both those who live here and those who do not.
During his trip around the downtown area, he noted such things as Dumpsters behind buildings overflowing with garbage, planters filled with trash and stumps left where trees have been removed, he said. The Van Buren Street fountain is missing bricks and the walkway leading people from the city-owned Scott Street parking deck to Chicago Street has an uneven path that's getting blocked by overgrown vines, he said.
"I've had business owners, people who work downtown complain that it looks like a giant trash can and how come the city cannot clean up around the downtown public areas," McFarland said.
City Manager Jim Hock took note of McFarland's request for a downtown beat cop, but said it's too early in the budget process yet to know how many new positions the city might be able to fund in the coming year. He did not speak to the issue of downtown upkeep, nor did any other council members.
After the meeting, however, Councilwoman Jan Quillman said she fully supported McFarland's request for a downtown patrol officer.
Contact Karen Sorensen at Karen@TheTimesWeekly.com.
Contact Karen Sorensen at Karen@TheTimesWeekly.com.