Promenade parking meter $$ means technology for BHS classrooms
9/3/2014, 5:39 p.m.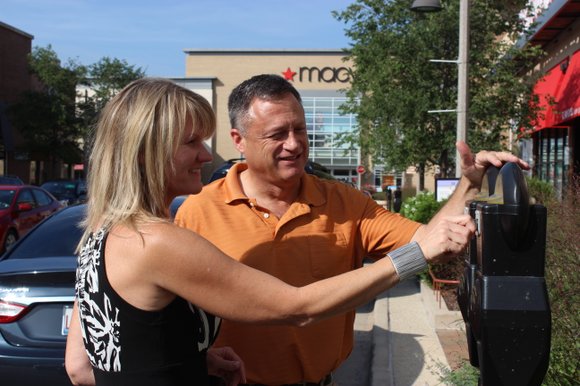 Throughout September and October, anyone who parks at one of The Promenade Bolingbrook's 88 parking meters, will help raise money for technology in three Bolingbrook High School classrooms.
Expected to raise nearly $10,000 in two months, the Promenade Bolingbrook campaign will allow Valley View School District 365U to purchase important in-classroom technology including a large Sony 70" TV display enabled with wireless mirror casting functionality to share digital research projects and classroom work.
"Families, students and school staff members are a central part of The Promenade Bolingbrook culture. Whether they're shopping at our stores, taking part in a community event we're hosting, or enjoying a meal, we are thankful for their continual support," stated The Promenade Bolingbrook Marketing Manager Kris Kuchler. "We are glad we can give back to our local schools in this way."
Bolingbrook High School will receive the check for the total amount raised at a School Board meeting later this year.
For more information about the Meter 4 Change Meter Fundraising program
and an organization can become involved in future Promenande Bolingbrook
donation opportunities, call 630-296-8350.
How It Works
Park at one of The Promenade Bolingbrook parking meters now through October 31, 2014. 100 percent of parking proceeds will go towards putting technology in three Bolingbrook High School classrooms. Spread the word with the hashtag #Meters4Change on Instagram, Facebook and Twitter.