AT & T Employees Donate Supplies
9/10/2014, 6:36 p.m.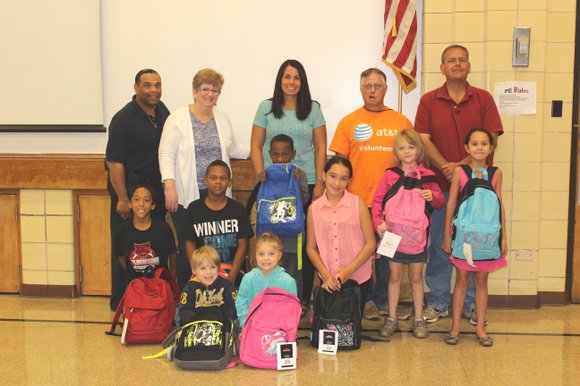 The Joliet Chapter of the AT & T Pioneers through their "Tools for Learning Campaign" donated 40 backpacks filled with school supplies to T.E. Culbertson and Carl Sandburg Elementary Schools in Joliet. Pictured above are AT&T employees with students from Culbertson who received backpacks and supplies. In addition, the AT&T Pioneer Council donated an additional 25 backpacks and school supplies for students at Isaac Singleton Elementary School. This is the ninth year AT&T has partnered with Joliet Public Schools District 86. Items were also donated to District 86 schools from Community Christian Church, Crossroads Christian Church, Faith Lutheran Church, Curves, Mars Chocolate, Inc., the Shepherd's Place, and Walmart.