Man twice caused girlfriend to black out, Joliet police say
9/15/2014, 7:13 p.m.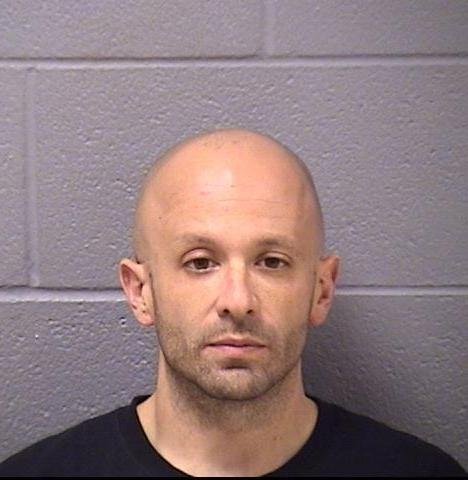 A Joliet man who choked his live-in girlfriend into unconsciousness Saturday after she saw a message from another woman on his cell phone was arrested for aggravated domestic battery, Joliet Police Cmdr. Al Roechner said.
The victim called police from the Presence St. Joseph Medical Center in Joliet to report the attack, which also involved Justin T. Padilla, 36, allegedly throwing her to the floor, causing her to black out a second time, Roechner said.
The attack took place at the couple's 2211 George Ave. home at about 5 p.m., he said. Padilla left his phone on the kitchen table where his girlfriend was sitting, allowing her to see a message that had reportedly been sent by another woman, he said.
The woman picked up the phone and walked into a bedroom, and Padilla grabbed her from behind and put her into a choke hold until she passed out, Roechner said. When she recovered, he threw her to the ground, causing her to lose consciousness a second time, he said.
After he retrieved the phone and left the room, the woman got the couple's year-old child and told her boyfriend they were going to the park. Instead, she drove to the hospital, where bruises were found around her throat and across the bridge of her nose, Roechner said.
Padilla was arrested at about 11:40 p.m. at his mother's 922 N. Westshire home, he said.
He is being held in the Will County jail in lieu of $30,000 bond.
Contact Karen Sorensen at Karen@TheTimesWeekly.com.