Joliet Central High School homecoming events set
Joliet Central High School Powder Puff Game
9/17/2014, 10:18 p.m.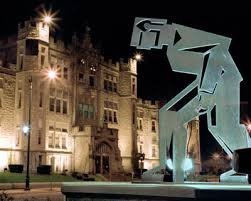 As part of Homecoming Week, Joliet Central High School will hold its annual Powder Puff Game on September 24 at the Joliet Central High School football field. Kick-off is at 4:30 p.m. and gates open at 4 p.m. Tickets cost $2 for adults and students. Students are required to wear their school ID at all times. No tickets will be sold at the gate. Tickets may be purchased in the bookstore at Central Campus from 7 a.m. - 3:30 p.m. on Sept. 15 through Sept. 23. Tickets can also be purchased Saturday, Sept. 13 at the football game from 10:15 a.m. to 2:30 p.m. and Tuesday, Sept. 23 from 3:45 p.m. to 6:30 p.m. at the volleyball game.
During the Powder Puff Game, the JT Boosters will have their concession stand open and JT spirit wear apparel will be sold. In addition, powder puff t-shirts, Steelmen handkerchiefs and pink wristbands will be sold before, during and after the game. Joliet Central High School encourages everyone to come out and show their support. Those who attend will have a great time watching and cheering for the Joliet Central's junior and senior powder puff teams, the Dude Squad and the Spirit Team.
Parade
Homecoming day for Joliet Central High School is Saturday, Sept. 27 and begins at 9:30 a.m. with the Homecoming Parade. The parade will start behind Joliet Central High School and head north on Herkimer towards Jackson Street; west on Jackson to Chicago Street; South on Chicago towards Jefferson Street; east on Jefferson towards Collins Street; and north on Collins, before turning left back into the school.
Football Game
The Homecoming football games for Joliet Central High School will take place on Sept. 27 after the parade, beginning with the sophomore game at 11 a.m., followed by the varsity game at 1 p.m. The games will be held at the Joliet Central High School Athletic Complex.
Dance
The final event at Central's "Under the Sea" themed dance will take place on Sept. 27 in the Central Gymnasium from 7-10 p.m.