JTHS students to cook up new menu item for Chicagoland Speedway
9/17/2014, 12:53 p.m.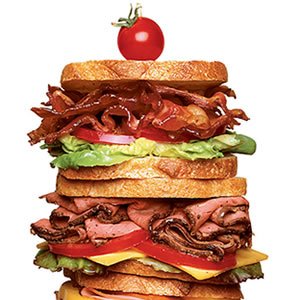 Joliet Township High School District 204 provided this news release:
Chicagoland Speedway and Joliet Township High School announced over the weekend a curriculum program for the 2014-15 school year in which culinary arts students will partner with Levy Restaurants, the Speedway's concessions provider, to produce a signature menu item for the 2015 race season at Chicagoland Speedway.
The year-long program allows students in advanced culinary classes to gain real life experience in the areas of culinary arts, marketing, sales, community outreach, event planning and hospitality.
"Joliet Township High School and Chicagoland Speedway have a long-standing partnership that continues to provide authentic, real-life learning experiences to our students. When the staff of Chicagoland Speedway collaborate with our JTHS teachers and staff, I am always amazed by the creative ideas that result in preparing our students for college and the work force," said JTHS Superintendent Dr. Cheryl McCarthy.

"I am extremely grateful to Chicagoland Speedway President Scott Paddock, the Chicagoland Speedway staff, Levy Restaurants, and our teachers for their commitment to our students. This is truly a curricular opportunity extends beyond the walls of the classroom, allowing our students to work with industry professionals from the culinary field."
Joliet Township High School students from the West and Central campuses will pair up and compete against their fellow classmates in a competition for the best signature sandwich. The sandwich must be an original creation and accompanied by a sauce.
"I am really excited about this opportunity," said Daniella Casillas-Perez, a Culinary Arts II student at Joliet West. "I thrive on the competitiveness. No matter who wins, this is a great real-life experience for all of us."
Following a semester of guidance from Levy chefs and executives, the students will submit their final creations. The field will be narrowed down by a panel of judges comprised of Chicagoland Speedway, Joliet Township High School and Levy representatives until four finalists remain.
The four competing pairs will organize a fundraiser where the final four sandwiches will be available for sampling and voting by members of the community. One winner from Rochelle Bjelland's Joliet Central class and one winner from Adrienne Walton's Joliet West class will be chosen, and their sandwiches will be available for purchase during the speedway's two NASCAR weekends in 2015.
In addition to the curriculum competition, all of the participants will have the opportunity to apply for two scholarships totaling $2,500.
"We are thrilled to embark on the fourth year of our classroom curriculum partnership with Joliet Township High School," said Scott Paddock, Chicagoland Speedway and Route 66 Raceway president.
"As members of the local community, we are committed to being engaged corporate citizens and this program is just one example of that commitment. This year's curriculum program would not be possible without the support from our concessionaire, Levy Restaurants. They have made an unprecedented commitment to our facility over the years, first by investing in ongoing enhancements to improve the guest experience and now by doing the same by investing in our community."