Granite City Food & Brewery opening delayed to Oct. 29
9/23/2014, 10:48 p.m.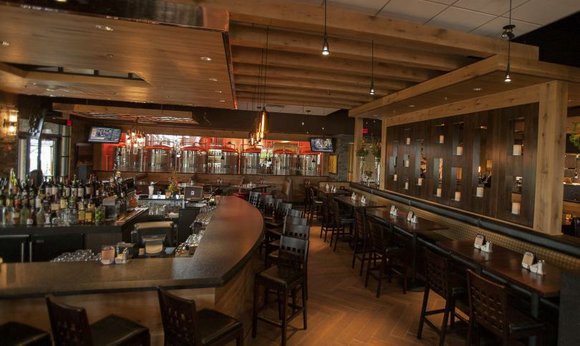 Editor's note: The opening date for Granite City has been pushed back to Oct 29 due to unforeseen circumstances, company officials said.
Guests Can Enjoy From-Scratch Recipes and Award-winning Handcrafted Beers from Granite City Food & Brewery's On-site Microbrewery Restaurant goers in Naperville and around the area will soon have a new place to satisfy their cravings for good food and award-winning, handcrafted beers thanks to the grand opening of the 11,000 square foot Granite City Food & Brewery on October 15, 2014, located at 1828 Abriter Court Naperville in the new Freedom Plaza off of I-88 and Freedom Drive. The polished casual Modern American restaurant will feature a wide variety of dishes prepared from made-from-scratch recipes as well as an on-site microbrewery.
"Granite City will offer a unique dining experience with our handcrafted beers and specialty menu items such as Ponzu Glazed Salmon, Bone-In Ribeye and Braised Bison Short Ribs," says Granite City Food & Brewery CEO Rob Doran. "In addition to our 10 taps of Granite City beer we also have 10 designated local beer taps for our customers, showcasing some of the best brews Chicagoland has to offer."
Granite City's new upscale, contemporary design with a full-service, modern wrap-around bar flows into an atrium, open kitchen, central hearth oven, private dining room, exterior patio and on-site microbrewery. Granite City Food & Brewery will employ more than 250 people at its new Naperville location.

For more information, visit