Shorewood Kohl's project dead, vision for Towne Center remains
Brock A. Stein | 9/24/2014, 7:47 a.m.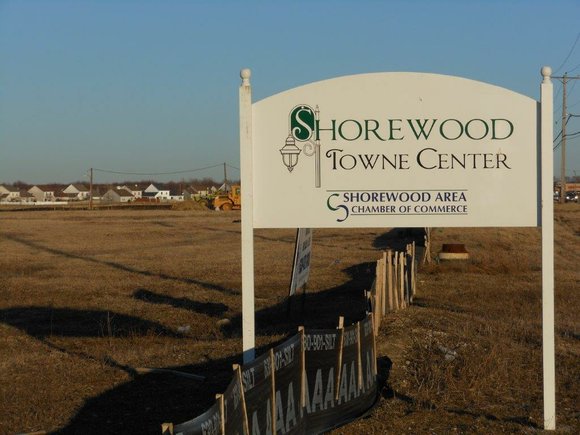 Plans for a Kohl's department store to anchor for the retail component of the Shorewood Towne Center appear dead.
While new home construction has rebounded in the village in the past year, the retail portion of the Towne Center, southwest of Shorewood Village Hall remains stalled.
Shorewood Mayor Rick Chapman said the Shorewood store fell off the retailer's top five national expansion project list when it began to scale back its growth plans. Kohl's officials, said Chapman, said Internet shopping was cutting into store sales.
Chapman said the project failed to take off despite concessions that were made to allow for a larger parking lot than the original concept for the Towne Center. The retailer also asked to move the store closer to U.S. 52 for greater visibility.
The site developer, Granite Development LLC, has the site listed for sale.
Kohl's first proposed developing a store on U.S. 52, west of River Road, in 2008, but postponed the project due to the faltering economy. It appeared to still be on track when an opening date was set for October 2010 and a $600,000, 10-year tax abatement was approved by the village board.
The village's planning and zoning committee reviewed a site plan in May 2011, and ground preparation began later that summer.
The retailer continued to assert its interest in moving forward with the construction of the store as late as 2012, when plans called for construction to begin in April of that year and an opening date was set for October 2013.
Chapman said he sees a silver lining in all of this -- a chance for the village return to its original plan for a "Main Street" shopping concept, featuring walkable storefronts.
"I'm almost happy that it didn't happen," he said. "We can back up, look at our original plans and say, 'Let's stick with these, no matter what'."
The concessions to the retailer left the project far from what was originally conceived as a walkable, family-friendly site, with nearby access to parks and restaurants, "instead of parking in a huge parking lot and going to a glorified strip mall," Chapman said.
Family-friendly downtowns, such as Plainfield's Lockport Street, are more along the lines of what he envisions, with on-street parking and access to the village's riverfront and other amenities.
"They did a great job," he said.
Chapman said he and village staff continue to get the word out to developers about the Towne Center retail component through events like the recent Illinois Municipal League business conference. An upswing in home construction around the Towne Center also will help attract attention to the village for future retail development at the site, he said.
"The more rooftops we have, the more chance we have to convince some (developer) that we're serious," he said.
Contact Brock A. Stein at brocknewstips@gmail.com and follow him on Twitter at @BrockAStein.