Man beat girlfriend's dad with bat: Plainfield police
Karen Sorensen | 9/25/2014, 2:20 p.m.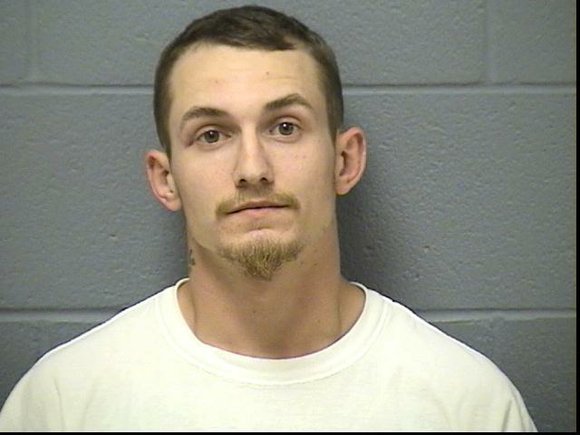 A man who beat his girlfriend's father in the head with a baseball bat was charged with aggravated battery Wednesday, Plainfield Police Sgt. Mike Fisher said.
Thomas C. Poulsen, 29, of Aurora, came to the girlfriend's 13156 Sunderlin Road home late Tuesday night and started pounding on the door, demanding that the 23-year-old woman come outside, Fisher said.
Her 53-year-old father confronted him instead, and Poulsen responded by striking him in the head with a bat and fleeing, Fisher said. The man blacked out, and was lying on the ground with injuries to his face and ear when police arrived, he said.
The victim was transported to Rush-Copley Medical Center in Joliet for treatment.
Detectives issued a warrant for Poulsen's arrest, and he was picked up by Aurora police Wednesday night. Plainfield police took him into custody on two counts of aggravated battery and booked him into the Will County jail, where he is being held in lieu of $200,000 bond.
According to records, Plainfield police previously arrested Poulsen at the girlfriend's residence on Aug. 14 on a charge of disorderly conduct, Fisher said.
Poulsen was arrested for domestic battery and criminal damage to property in 2011, and his then-girlfriend obtained an order of protection against him stemming from that incident. He was given one year's court supervision after agreeing to a plea deal in which the domestic battery charge was dropped.
Contact Karen Sorensen at Karen@TheTimesWeekly.com.