'Cheesecakes by James' going from dream to storefront
Karen Sorensen | 9/29/2014, 6:45 p.m.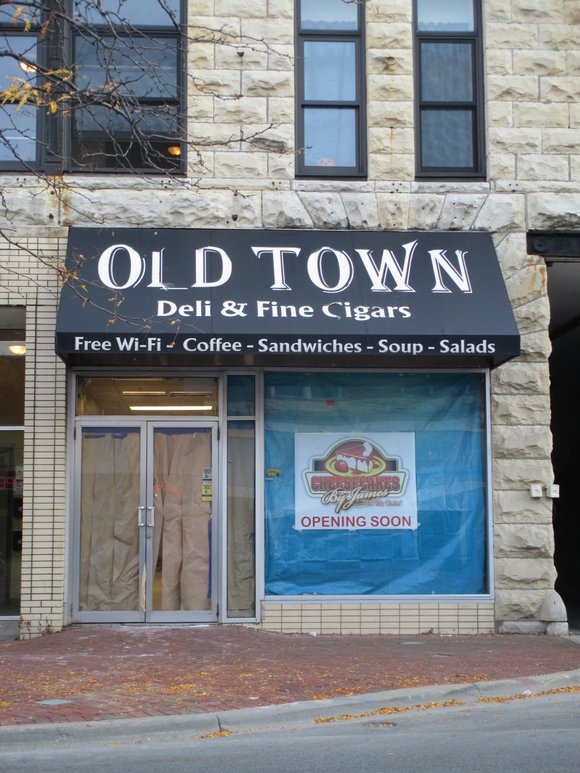 An innocent comment from his grade-school daughter was enough to prompt James Sankey to quit his jobs and take a chance on a dream.
He'll take that dream to the next level in October when he opens Cheesecakes by James, a downtown Joliet bakery selling the delicacy that's become his hallmark in the business that's been growing by word of mouth.
His 20 E. Cass St. storefront is tentatively set to open Oct. 24, and he'll sell his gourmet dessert by the slice, by the box or by the stack. If you can't come to him, he'll deliver it to you, he said.
"If I'm going to do this, I've got to be 100 percent," said Sankey, who quit his jobs at Golden Corral and TGI Friday restaurants and as a shoe store sales associate to throw himself into the endeavor.
"If I open up just before Thanksgiving, I think I'll sell a lot of cakes. But I want to do everything right."
Sankey, a Chicago native, moved to Joliet to be closer to his 7-year-old daughter and his mother, both of whom live here. But he learned his cheesecake-making skills working for a Chicago-based catering firm, for whom he made desserts.
Although he knew he'd perfected his cheesecake recipe, he never considered it as a career until he and his daughter watched Disney film "The Princess & the Frog." The premise of the movie is the princess, who's turned into a frog, longs to return to her human self to fulfill her father's dream of opening a restaurant.
When it was over, his daughter turned to him and said, "Daddy, we should start our own business."
And so they did. Sankey has a Facebook page and has been selling his wares to businesses in Chicago and to individual buyers who call to place orders that he delivers, he said.
With the new storefront, he'll be the guy behind the scenes making the cheesecakes and his team of employees will assist him in taking orders, working the counter and delivering the goods, he said.
Each cake takes about three hours to make, not including the cooling-off period before they can be refrigerated, he said.
"If you order a cake, everything is fresh," Sankey said. "I'm picking out the strawberries at the very last minute."
So far, word of mouth has been very good, he said, but he also plans to be flexible and "open to facing the unknown," he said. He hopes to have a booth at Taste of Joliet next year and to find other ways to get the word out, he said.
"Everywhere I go, they say, 'Where are the cheesecakes?'" Sankey said, laughing. "I think I've created the most delicious cheesecake in the world."
Contact Karen Sorensen at Karen@TheTimesWeekly.com.