Dad sent 2-year-old into store by herself, police say
Karen Sorensen | 9/30/2014, 12:33 p.m.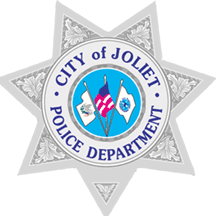 A Chicago man who sent his 2-year-old daughter into a Joliet Walmart store by herself and then drove away was charged with endangering the life/health of a child, Joliet police said.
Employees at the 2424 W. Jefferson St. store found the child wandering around by herself at about 2:15 p.m. Saturday and viewed surveillance videotape to determine who she was with, Cmdr. Al Roechner said.
What they saw was Steve B. Lindsey, 28, 6519 N. Newgard, arguing with his girlfriend in the store's parking lot, Roechner said. The woman left to go inside the store, and shortly thereafter Lindsey directed the child to go into the store by herself to find her mother, he said.
The employees were able to locate the mother, and when Lindsey returned, police took him into custody and charged with the misdemeanor offense, Roechner said. He was released on a recognizance bond pending his next court date on Oct. 24.
Contact Karen Sorensen at Karen@TheTimesWeekly.com.