Wayne's Words: Don't sit this election out -- vote!
Wayne Horne | 4/1/2015, 11:23 p.m.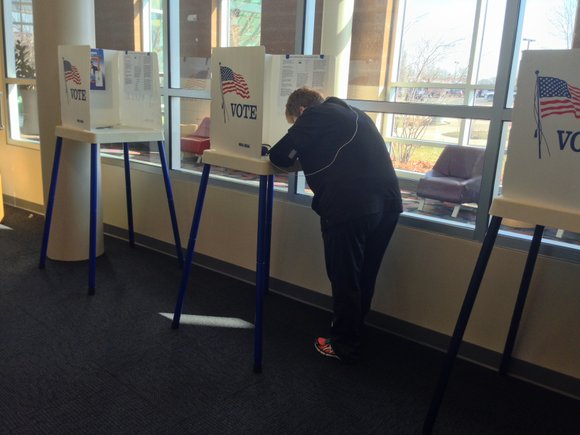 Next Tuesday's election for mayor of Joliet will be a competitive race to the finish.
Four years ago, there were nine candidates vying for the top elected position in Joliet. A total of 15,156 votes were cast for mayor, which represented less than 19 percent of registered voters. The underwhelming vote totals were about the same percentage in the 2007 mayoral election. Similar turnout is being predicted for 2015.
Joliet needs solutions for the many issues, big and small, over the next four years. Voters have received campaign mailings over the last several weeks. They tend to be identity pieces. Most campaign literature is strong on promises but weak on how the promises will be delivered.
The Times Weekly has presented three informative forums asking questions and requiring they be answered. The three candidates for mayor represent clear differences on how they plan to govern.
Incumbent Mayor Tom Giarrante believes Joliet is doing just fine under his leadership. Development has happened but not as quickly as mayoral candidate and current District 2 Councilman Bob O'Dekirk believes is necessary if Joliet is going to meet its financial objectives. He proposes a five-year Capital development plan. Andy Mihelich has 101 ideas for a new Joliet.
One of the many questions asked at last Saturday's mayoral forum is how all of the promises being made will be paid for. Just a few of the projects that will cost Joliet include the purchase of Evergreen Terrace, the downtown development plan, revenue enhancements to Will County for the building of a new courthouse and the maintenance of Silver Cross Field. The new transportation center is likely to have several million dollars in cost overruns that will leave the necessary renovation costs of the old Union Station without the required revenue needed to do the job.
The answer to the question of where the money is coming from was unanimously answered by all three candidates: NO TAX INCREASES.
Since the last two city budgets have had to use reserve funds to balance the books, residents can expect a tightening of the expenses. Personnel costs make up 70 percent to 75 percent of the budget. According to page 29 of the city of Joliet's 2015 budget, total revenues in the general fund are approximately $164 million. Total expenses exceed $172 million.
Do the math. Clearly what's been done in the past will not work for the future.
Going to the polls to vote for city leadership is not only necessary but a civic duty. If you believe things are going in the right direction, there are candidates for mayor and city council for your vote. If you believe a new direction would forge a better path, there are choices for your vote as well.
Early voting ends April 4. In Joliet, you can vote at the Will County Clerk's Office or the Joliet Park District. You can cast an in-person absentee ballot until April 6 at the clerk's office. That leaves April 7 to vote at your designated polling place. Voting is not only your right but your responsibility.