Cop's fatal shooting of fleeing suspect justified: Glasgow
4/3/2015, 8:38 a.m.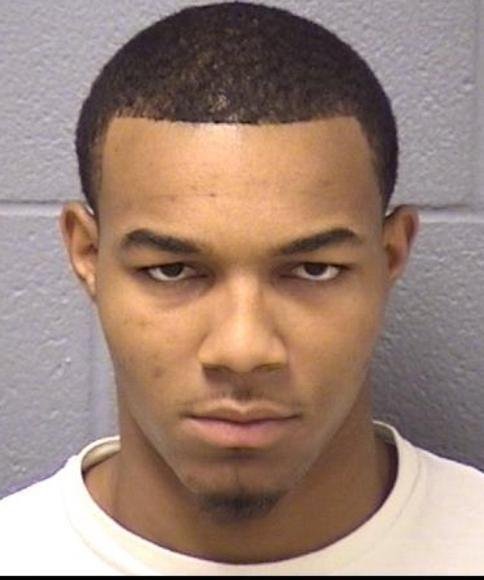 Joliet Police Chief Brian Benton released this statement in regards to the police shooting of a suspect that occurred on May 2:
Will County State's Attorney James Glasgow released his findings that Joliet police were justified in the use of deadly force during an officer-involved shooting that occurred near the intersection of First and Richards last month.
On March 2nd, 2015, at approximately 4:30 pm, uniformed Patrol Officer Dennis Carroll, a 14 year veteran of the Joliet Police Department, responded to a 911 call regarding a theft of property that had just occurred in the 100 block of Mississippi. The victim in that offense called police from a cell phone stating that she was following the suspects when one of them threatened to shoot her. The officer stopped the two suspects while walking on Richards street to investigate further.
As the officer began to search 20 year old Shaquille Barrow, he observed the butt of a handgun protruding from his waist/pocket area. The officer drew his Taser and ordered Barrow not to move at which time Barrow fled. As Officer Carroll gave chase and ordered Barrow to halt, he observed Barrow retrieving the handgun from his pocket at which time the officer fired out of fear for his safety and the safety of others in the area. Barrow was struck twice and later succumbed to his wounds.
State's Attorney Glasgow noted, "Based upon a review of the police reports, witness statements, Illinois Law concerning the use of deadly force and the force option continuum, Officer Carroll was clearly justified in the use of deadly force."
He further noted, "He showed tremendous restraint prior to moving to the deadly force phase."
Chief Brian Benton noted, "The use of deadly force is not a decision taken lightly by officers. The Joliet Police Department supports the men and women who risk their lives every day to make Joliet a safer city. The loss of life is always tragic for the family and friends of the deceased and we sympathize with them."
An administrative review is still underway to determine whether the officer's actions were consistent with department policy and training.