Joliet councilman wants ban on selling 'mill' dogs, cats
4/5/2015, 5:36 p.m.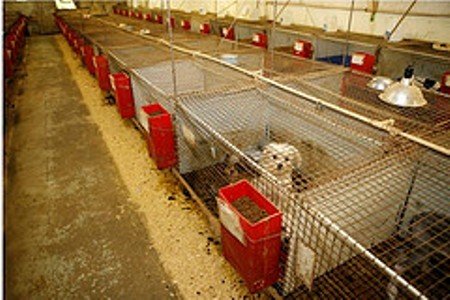 Joliet City Council member Jim McFarland has asked the city attorney to draft an ordinance that would protect people from purchasing animals that come from "mills." Here's a news release he issued on the proposal:
Joliet City Councilman Jim McFarland is proposing a Companion Animal and Consumer Protection Ordinance for the City of Joliet.
The ordinance is designed to end the sale of dogs and cats from large-scale commercial breeding facilities, commonly known as "puppy mills" and "kitten mills," in Joliet's pet stores. It requires pet stores to adopt a "humane" model, in which the stores sell dogs or cats obtained from local animal control centers, humane societies, and rescue organizations, or focus on selling pet supplies as do many successful major chains and local businesses.
"The large-scale commercial pet breeding industry has a proven reputation for its inhumane treatment of animals," said McFarland.
"The pets that are used for breeding are often kept in unsanitary conditions, not provided with adequate food or shelter, and deprived of veterinary care. The pets that come out of puppy and kitten mills to be sold in pet stores very frequently have health or behavioral problems that place extreme financial and emotional burdens on the people who purchase these pets, and the state and federal laws simply don't do enough to protect the animals or the consumers. We need to act locally."
Joliet currently has two pet stores: Furry Babies in the Louis Joliet Mall, and Petland in the North Ridge Plaza. Combined, the stores sold 1,404 dogs in 2012 and 2013. Petland also sold 109 cats. During that same time period, 2,070 dogs and cats were euthanized by Joliet Township Animal Control – 37 percent more than were sold by Joliet's pet stores.
Available records indicate that in 2012 and 2013, Furry Babies purchased its dogs from puppy mills housing up to 1,000 dogs at a time, and all out-of-state breeders that sold dogs to Furry Babies in 2013 had between one and 15 violations of the federal Animal Welfare Act for 2012-2014.
Petland purchased its dogs from large-scale commercial brokers that sell more than 5,000 dogs per year. Brokers purchase dogs from breeders and re-sell them, making it impossible for consumers to identify the dogs' actual breeders.
"To be clear, this ordinance does not seek to shut down pet stores," said McFarland. "Other pet stores have successfully converted to the humane model, like Alsip Nursery in nearby Frankfort.
"It just doesn't make sense for us to import animals when we have pets who need homes right here in Joliet. Joliet Township Animal Control housed more than 4,000 pets in 2012 and 2013, and more than half of them were euthanized. I can't justify having our city support inhumane businesses more than the local nonprofits – some tax-supported – that shoulder the burden of their irresponsibility."
A draft of the ordinance is currently under review by the Joliet City Attorney. McFarland will bring the ordinance to the Joliet City Council for action once it is finalized.
In the U.S. and Canada, 77 local governments have passed ordinances addressing retail pet sales. Joliet will be the 13th largest city in America to enact such an ordinance, if it is approved.
For more information about the proposed ordinance, the large-scale commercial breeding industry, and its impact on pets and consumers, visit SafePetsForJoliet.com.