Slammers release promotional schedule; tix on sale Monday
4/5/2015, 4:28 p.m.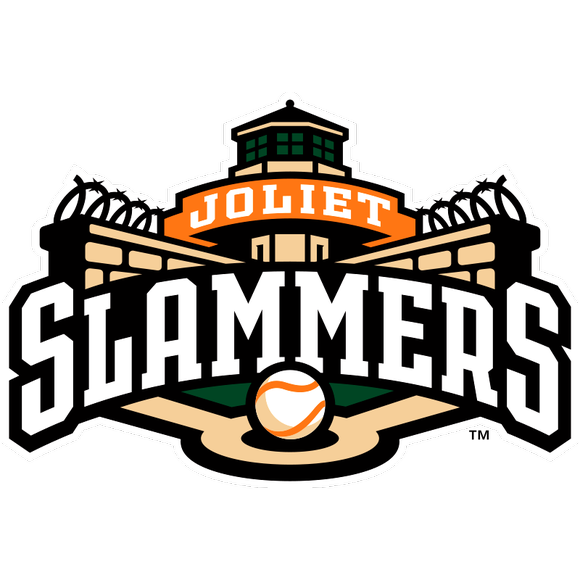 The Joliet Slammers have released their promotions schedule for the 2015 season, with tickets going on sale with a $2 discount starting Monday:
The Joliet Slammers presented by ATI Physical Therapy announce a 2015 promotional schedule filled with exciting nights and affordable family fun! Fans can purchase tickets for these games beginning Monday, April 6th at 10AM. By purchasing in advance, fans can save $2 per ticket. Tickets can be purchased by visiting the Slammers office at 1 Mayor Art Schultz Drive, calling 815-722-2287, or by visiting jolietslammers.com/tickets.



Weekly promotions will include:
Two Dollar Tuesdays -- Back by popular demand, every 2015 Tuesday game, including opening night on May 19, will feature $2 reserved seat tickets! You can't buy a cup of coffee at a restaurant for $2!
Wednesday Bike Night -- New for 2015, the Slammers will have special $5 tickets and a free beverage coupon for anyone who comes to a Wednesday game on a motorcycle. Show off your ride and rev your way into Silver Cross Field for a great time!
Thirsty Thursdays -- Enjoy awesome drink specials including $2 Domestic Beer and $2 Pepsi products. Each Thirsty Thursday will also have a musical theme including Boy Bands, 60s, Motown, Country, One Hit Wonders, and Classic Rock. Maybe enough liquid courage will get you out of your seat to dance!
Fireworks Fridays -- Enjoy a larger than life fireworks show provided by Lumina Fireworks after each Friday game.
Promotional highlights include:
Princess Night on Friday May 22 and Aug. 7 — Fans can dance and sing the night away with Anna and Elsa, as well as Belle, Rapunzel, and Cinderella during the game. Princess themed fireworks will follow each game. For special Princess ticket packages, including a chance for a private Meet N Greet with the Princesses call the Slammers office for a night your little girl will never forget!
Star Wars Night on Friday, June 5 — Dress as your favorite Star Wars character, participate in Sound Like a Wookie, and more as the Slammers kick off Joliet's Star Wars weekend. Stick around after the game for a Star Wars themed fireworks show that would make R2-D2 malfunction!
'90s Night on Friday, June 19 -- (read this with a Kasey Kasem voice…) Want to relive the fashions, music, and pirate like debauchery from the '90s? Come out to Silver Cross Field and enjoy a night that's sure to make you hold up a boombox over your head as you remember highlights from 1990-1999. After the game enjoy a fireworks show set to some of the top 90s tunes.
Superhero Night on Friday, June 26 — Dress as your favorite hero or villain, use your spidey sense on super hero trivia, and participate in a costume contest that would make Stan Lee proud! Enjoy a superhero themed fireworks show after the game that will boom!....and pow!
Independence Day Celebration on Thursday, July 2 — Celebrate an early Independence Day with the Slammers! Stay after the game to catch a Patriotic fireworks show. And, if it's Thursday, it has to be a Thirsty Thursday too! Don't worry about getting to work the next day, it's a holiday! Party on!
Back to the Future Night on Friday, July 24 — The Slammers have guaranteed the Cubs will win the World Series in 2015. If you have a ticket to the July 24 game and the Cubs do not win the World Series, you get to come out to a 2016 Slammers game for FREE! Drive (or fly if you're from the future) your DeLorean to the game and get in free. Visit 1885, 1955, 1985, and finish your time travel back in 2015 with a fireworks show and definitely some Huey Lewis and the News music to end the night! It's the Power of Love! "Where we're going, we don't need roads!"
Happy Birthday Harry Potter on Friday, July 31 — On July 31, 1980, Harry James Potter was born. Come out to Silver Cross Field to help celebrate his birthday. Dress as your favorite Harry Potter character for a chance to win the costume contest. Harry Potter characters will be available for photos on the concourse and a fireworks show will follow.
Happy 100th Birthday, Milano on Saturday, Aug. 8—Help us celebrate a monumental birthday of one of our long standing partners, Milano Bakery. Free cupcakes and free bread, what more could you ask for?!
Fan Appreciation Night on Sunday, Sept. 6—the Slammers close out the 2015 regular season with a night to honor our fans, including a spectacular fireworks show after the game!
For a complete 2015 promotional calendar, visit jolietslammers.com.