Council members can be ousted if seat 'abandoned,' new rule says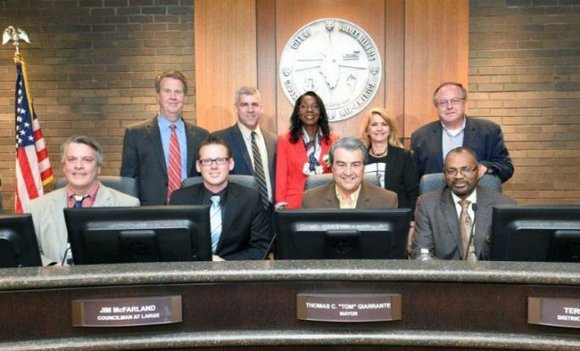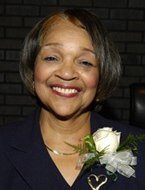 The Joliet City Council now has the power to replace a council member who stops attending meetings under a new ordinance approved Monday night.
The policy comes more than a year after the resignation of Councilwoman Susie Barber, who missed weeks of council meetings due to illness and finally resigned in March 2014.
Until Barber's resignation, the council was powerless to deal with the situation other than to refer her constituents to at-large council members for help in dealing with district issues. It prompted resident John Sheridan, president of the the Cunningham Neighborhood Council in Barber's District 4, to urge the council to not only draft a policy regarding vacancies but a handbook defining the jobs of the mayor and council.
Sheridan, who wrote a draft version of both in order to help the council, has been critical of the time in which it took to complete the work. He wore a T-shirt to the council meeting Monday emblazoned with the number of days between the date he first suggested the idea and the date on which the new ordinance and handbook were adopted.
"I'm very disappointed that it took 412 days to correct the situation in District 4," Sheridan said.
Under the new policy, three types of vacancies are spelled out: One that's created through a written resignation, the second by death or disability, and the third by "other causes." In the latter, a council member might "abandon" the post by not coming to meetings, requiring the council to intervene, or might be convicted of a criminal offense, disqualifying him or her from holding office.
In most cases, the council is authorized to take action after 60 days have passed, and the appointment is effective either for the remainder of the departed council member's term or until the next municipal election.
In Barber's case, Bettye Gavin was appointed to fill her vacancy in March 2014. She is seeking election to a full four-year term Tuesday.
Part of the delay in getting the new ordinance completed centered on the October retirement of city attorney Jeff Plyman and the appointment of his successor, Marty Shanahan, who started in January.
Councilman Jim McFarland, a member of the legislative and land use committee, took the helm on drafting the new rules and handbook about four months ago and worked with Shanahan and the committee to come up with the language presented to the council Monday.
"It's important we had the issue (with Barber) because it allowed us to spell out the procedures and protocol and to create a blueprint of what to do," McFarland said.
Contact Karen Sorensen at Karen@TheTimesWeekly.com.