Internet retail operation to bring 500 new jobs to Joliet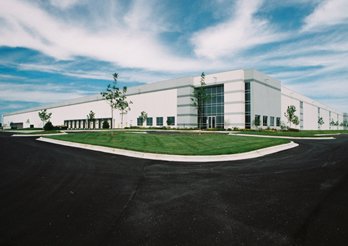 An e-commerce retailer whose identity is being kept under wraps will open a new facility in the Laraway Crossings Business Park that will create 500 new jobs, including administrative positions, the Joliet City Council was told Monday.
The council signed off on a preliminary plat for the project, which is expected to be operational by October.
Council members know the identity of the company, described as a "nationally oriented Internet retailer," but did not release it publicly.
"I don't think we can publicly say who they are, but I'm sure we all know who they are," Councilman Jim McFarland said. "It's a household name."
The company will be taking over a vacant warehouse that's owned by Global Logistics Properties, said Dave Poquette, a Global representative who appeared before the council to answer questions about the plans for the site, located off Route 53.
The unnamed business that's to move into the building will require 800 parking places for an operation that will work two shifts daily. All of the jobs would be newly created, Poquette said.
"They're penetrating the market for the first time," he said.
It's the third large development for Laraway Crossings, which will also be the site for a 1.4 million-square-foot Ikea distribution center, which is expected to open in 2017, and Cadence Premier Logistics, which is moving its company headquarters from Alsip to Joliet.