Plainfield urges state to skip municipal budget cuts
Brock A. Stein | 4/7/2015, 7:30 a.m.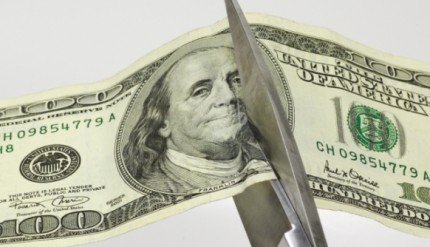 Plainfield trustees joined a growing chorus of municipalities urging the governor and state legislators to stay away from the state income tax as a way of balancing the budget.
A resolution passed Monday stakes out the village's position, asking the governor to spare Plainfield's share of the Local Government Distributive Fund that comes from income tax collected by the state.
The measure is similar to one passed in nearby Shorewood at the beginning of March, which also discouraged cuts to the village's state funding.
Village Manager Brian Murphy said the village's share of the fund amounts to about $3.8 million, which would be reduced to $1.9 million if the General Assembly agrees to Gov. Bruce Rauner's request to cut funding by 50 percent. Murphy said the village budget is dependent on that revenue and the $5 million it collects in property tax revenue, and an almost $2 million budget hole would be tough to fill.
"That's a rather substantive dollar amount for us," he said. "It is a very large sum against our general fund budget."
Murphy said state budget cutters are looking at municipal funding cuts rather than doing what local-level government leaders have already done: Making difficult decisions and finding new sources of revenue in order to balance their budgets.
The state has tried to fill its budget deficit by taking about $250 million in statewide funds from the Motor Fuel Tax fund, a $13 million loss local, as well as from other sources, in what Murphy called "a continuation of past practices" by the state.
"To ask for an organization like ours to bear such a burden and a load after we have taken care of our own house really is not the best way for them to be managing their crisis," he said.
"They ultimately will take some funds," Murphy said, "but the 50 percent is beyond the pale and certainly outside the scope of what our budget can handle."
Trustee Jim Racich encouraged residents to reach out to their local elected officials, starting with state Sen. Jennifer Bertino-Tarrant (D-49th), who will be holding a town hall meeting at 6:30 p.m. Thursday at the Plainfield Fire Protection District building, 23748 W. 135th St.
"If you are concerned about the finances of the village, go, talk to her," he said, "Tell her that you want her to fight as hard as she possibly can in order to protect your constituency."