Wayne's Words: Big money spent on Joliet election but turnout low
4/8/2015, 7:47 p.m.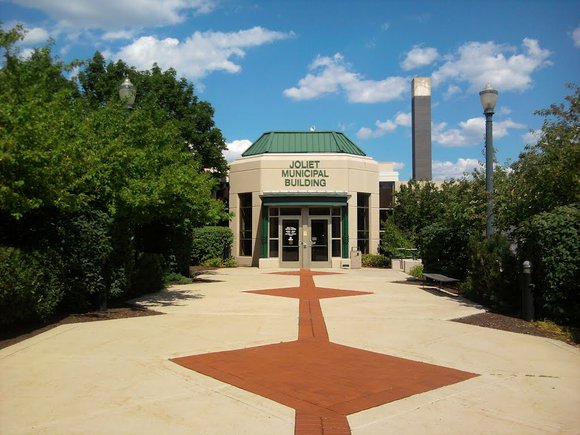 Maybe it came as a surprise or maybe you thought it was going to be this way all along, but Joliet voters decided Tom Giarrante could no longer be mayor after serving just one term.
Mayor-elect Bob O'Dekirk and newly elected District 2 Councilman Pat Mudron will be seated at a special May 4 city council meeting. The four incumbent district council members who were re-elected will also be seated at that time. The remainder of the council will remain unchanged for the next two years.
Tuesday's election was historic in at least one respect. For the first time in Joliet's history, the total mayoral campaign expenditures exceeded $200,000.
Giarrante's campaign received much of its revenue from local, state and national trade unions. Another large contributor was CenterPoint Properties. Those two sources contributed more than 50 percent of Giarrante's total campaign fund.
O'Dekirk's campaign relied mostly on local contributions from fundraisers over the last 18 months. O'Dekirk also personally contributed $40,000 to his campaign, according to the Illinois State Board of Elections.
Candidate Andy Mihelich personally financed his campaign. His efforts resulted in less than 9 percent of the total mayoral vote. Mihelich remains a member of the Joliet Junior College Board and currently serves as its chairman.
The amount spent by the three candidates produced a pathetic turnout of 13,605 votes on election day. Voter turnout in some precincts was as low as 5 percent.
While the campaigns of all three candidates remained mostly positive, a final mailing received by some voters was particularly negative and unnecessary. It pointed out the fact that O'Dekirk will continue to work at his law firm and will not be a full-time mayor for Joliet. It also implied that being a criminal attorney was less than an honorable avocation. It was an interesting piece because one of the information sources cited was The Times Weekly edition from Jan. 22, 2014.
I certainly support any organization's right to free speech, it should be noted that there were a couple of inaccuracies in the piece. Joliet has a city manager-council form of government and requires a full-time city manager, which we have. The "full-time salary as mayor" amounts to $33,250, which is about $15 per hour. That is hardly a living wage for a union Political Action Committee to be touting.
The two campaign pieces were sent to voters by the Alliance of Illinois Taxpayers, located in Chicago. One week prior to the mailing a local union contributed $6,000 to the PAC. A coincidence, no doubt.
Although the piece plies a negative image, the recognition of this newspaper as the most credible news source for Joliet is appreciated. The Times Weekly is committed to moving Joliet forward.
One last thing…
Last week, when I asked for a commitment from the mayoral candidates to illuminate the flags on Joliet's eight flag pavilions, I forgot about illuminating the flag on Joliet City Hall. The big challenge? There isn't one. No flag of any type is displayed on or around the city building.
Certainly the city could afford to erect an American flag on top of city hall that would be publicly visible. The Will County Courthouse displays the U.S. flag on top of the building and it's lit up and flies 24/7.
Few government buildings around the country do not have flag locations as part of the architecture. Joliet could erect a flagpole, with all the features needed and would withstand the harsh Midwest weather, for less than $3,000.
Maybe some money could be found also to remove the ivy hiding the portion of city hall at Jefferson and Joliet streets. One of the issues mentioned during The Times Weekly's candidate forums was the shabby look of Joliet, especially at the entrances of the city from the Interstate highways.
A good place to start with a more esthetically pleasing cityscape would be city hall. The election's over. Let's get to work on making Joliet the best place to live and work in Illinois. Stay tuned…
Contact Wayne Horne at www.thetimesweekly.com.