Shorewood voters give board home rule authority
Brock A. Stein | 4/8/2015, 11:54 a.m.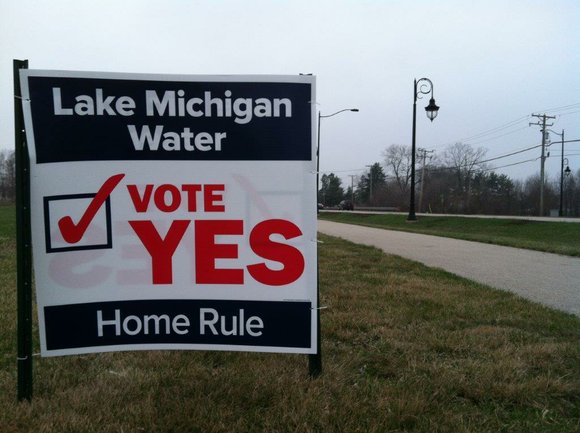 "This proves what I've always known about Shorewood's people: They care about their village and its future," Shorewood Mayor Rick Chapman said Tuesday night, after a home rule referendum was passed by voters.
The measure was approved with 54 percent of the vote. The final count was 1,398 in favor of home rule and 1,165 against it, a difference of 233 votes.
Home rule gives a governing board broader powers on setting local tax levies. In this case, the village hopes to use the authority to secure a more reliable source of water by building a pipeline to access Lake Michigan in the future.
Even with a projected drop in its underground water supply not becoming until 2050, Chapman said he was glad village residents saw the need now to move ahead with the new water supply.
"They saw the problem, even though it wasn't a clear and present danger," he said.





"They're willing to stand up and be counted when needed."
He added that he saw the final tally on the referendum as a vote of confidence in the direction the board of trustees has laid out for the village's future.
"The people of Shorewood won tonight," he said.
Also on the ballot Tuesday night, three candidates ran for three open trustee seats. Trustee Steve Brockman was re-elected to a second term; Barbara "Cookie" Kirkland was voted in for her first full-term after being appointed to the board in May 2014; and newcomer Anthony Luciano was elected to his first term after trustee Jim McDonald was ousted from the ballot in January.
Kirkland was the top vote-getter, nabbing 36 percent of the ballots cast (4,773 votes), followed by Brockman with 34 percent and Luciano with 29 percent.