Three people injured in Sunday shootings; eight arrests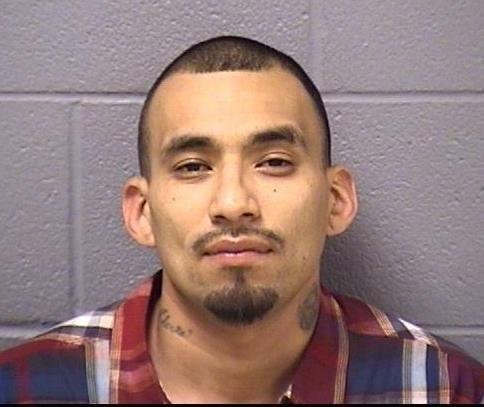 Two women and one man were shot in three separate incidents Sunday that occurred within blocks of each other, Joliet Deputy Police Chief Ed Gregory said.
The male victim was part of a gang fight involving a dozen people, and is listed in critical condition after being shot in the head, Gregory said. Eight men -- most from the Aurora area -- have been arrested, he said.
The first incident occurred at about 3 a.m. outside the Spanish American Club, 413 Meeker St., Gregory said. A 45-year-old woman had just left the bar when she was shot in the left arm and stomach, he said.
Witnesses at the bar said they saw the victim leave and then quickly return, saying she'd been shot, Gregory said. Spent shell casings were retrieved from outside the business, he said.
While officers were interviewing the victim at Silver Cross Hospital in New Lenox, a second woman came in with a bullet wound to the buttocks that she said she received as she left the Trebol de Cuatro at 950 Collins St., Gregory said. In that case, however, investigators could not find any sign of a shooting, he said.
Police are not certain the two cases are related, he said.
In the third case, two rival gangs faced off in the beer garden of Los Diaz, 674 Meeker, at about 7 p.m., Gregory said.
Four members of one gang were in the rear outside area of the bar when they were confronted by eight members of a rival gang, he said. Multiple shots were fired but only one person -- a 19-year-old Joliet man -- was hit, he said.
The victim was shot in the head, shoulder and torso and is listed in critical condition at Silver Cross.
Eight people were arrested and charged with aggravated battery with a firearm and felony mob action. They are:
Marcos Briceno, 35, 605 Dover, Joliet;
Serafin Castellanos, 35, 177 Eisenhower, Oswego;
Arthur Geranamo Jiminez, 27, 680 N. Constitution Drive, Aurora;
Adrian Vega, 19, 306 S. Spencer St., Aurora;
Austin R. Runde, 26, 1880 Lilac Lane, Aurora;
Anthony Grant, 19, 1575 Galway Drive, Aurora;
Robby L. Patton, 25, 1880 Lilac, Aurora;
Marcus T. Alexander, 30, 413 Oneida, Joliet.
Contact Karen Sorensen at Karen@TheTimesWeekly.com.