No new taxes in Romeoville's 2015-16 budget
Brock A. Stein | 4/16/2015, 4:07 p.m.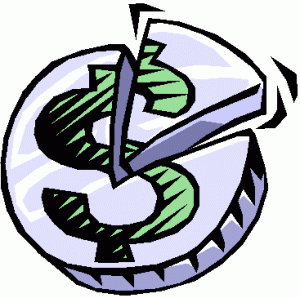 Romeoville officials approved a $91 million budget for 2015 that will include a $1.6 million surplus.
The village will levy $13.6 million in property taxes, which Village Administrator Steve Gulden said takes in to account proposed budget cuts of 50 percent from its share of income tax revenue from the state.
"This budget anticipates a worst case scenario," Gulden said.
If local distributive funding is cut in half by the state, Romeoville will stand to lose about $1.9 million from their budget, about 3 percent of the village's total income. That puts it in line with nearby Plainfield, which stands to lose about the same from their state funding if the proposed cuts are made.
The $91 million total budget will not include any increased taxes, new fees or rate hikes. Gulden said a recent financial settlement from Citgo will also add just over $1 million to revenues.
The tax rate, he said, has remained constant since 2008, when residents paid on average about $755 for the village portion of their tax bill. Today, they pay an average of $739 for the village portion.
Residents pay about 13 percent of their total bill to the village. About 73 percent goes to the school district.
Mayor John Noak said the village hasn't increased taxes to keep up with the average rate of inflation, which is about 1.25 percent per year.
"If we had kept up with inflation, the average home [tax] since 2008 would be substantially higher," Noak said.
Gulden said the village will still move forward with two major road resurfacing projects this summer, spending about $3.7 million total from this year's budget for overhauls of major thoroughfares, including Belmont Drive and Crossroads Parkway. Some of that funding will come from road repair grants that require the village to pay 20 percent of the bill.
Robust village growth and a diverse tax base has allowed officials to keep tax rates flat, but Gulden warned that may not be the case next year, when the extent of state cuts is known.
"We can't continue to do that," he said. "We won't be able to work this magic next year and the year after (if the state makes cuts to the money it gives to municipalities."

Noak criticized the state for cutting local funding while handing down mandates related to health care and other issues that municipalities must fund.
"At the same time they're trying to take money from us they're also trying to make us spend more of taxpayers' dollars," he said. "Unlike the state, we pay our debt."