Dist. 202 to honor 18 teachers, staff members for 'excellence'
4/17/2015, 10:34 a.m.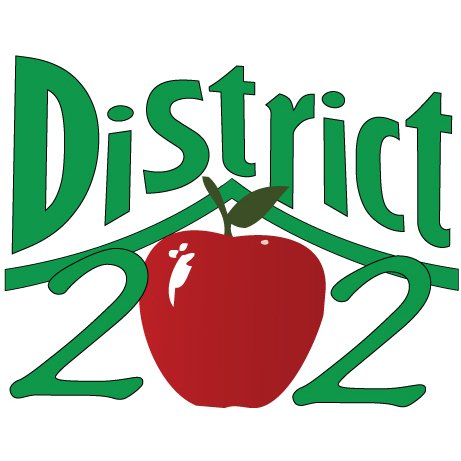 District 202 provided this news release:
The District 202 community is invited to help honor 18 exceptional educators and staff members who have significantly impacted their students, schools and the community.
The District 202 Board of Education will host its 23rd Annual Awards of Excellence at 7 p.m. Thursday, April 23, 2015 in the auditorium at Plainfield South High School, 7800 W. Caton Farm Road, Plainfield. A reception with light refreshments will follow the ceremony.
The Awards of Excellence honor teachers and non-administrative staff who have in one way or another significantly impacted the lives of their students and peers. In all, 103 nominations were received for 90 District 202 educators and staff members.
A committee of three Board members and the Board's community ambassador picked this year's Awards of Excellence winners. The Board of Education has honored 335 individuals since 1993 with Awards of Excellence.
"Every day, our teachers and staff help make life a little better for our students, their families and the District 202 community," said Board of Education member Rod Westfall, a member of the Board recognition committee.
"We are proud to honor these 18 people for their hard work and commitment to District 202," he said.
The Board will also give the Richard Ira Jones award to the family of Plainfield businessman and volunteer Tim Stetenfeld, who passed away in January.
As well the Board will present the Elizabeth "Bess" Eichelberger award to a community member who will be identified at the ceremony.
Both awards recognize recipients for significant community service.
The 2015 Awards of Excellence winners are:
Eagle Pointe Elementary School first grade teacher Amy Barone – a parent wrote, "Her teaching style is wonderful - she is so kind, yet firm when she needs to be and maintains control over her class of first graders. We truly appreciate all that Mrs. Barone has done for our family!"
Plainfield High School – Central Campus teacher's aide Sandy Carlson – a community member wrote, "Sandy has always been passionate about helping children. Especially those that are vulnerable. From early in her career, she found her true love. This passion would be the support and the education of children."
Timber Ridge Middle School social worker Jean Cosgrave – a student wrote, "She is always available for me anytime I need to discuss any situation with her. Mrs. Cosgrave always provides positive feedback and gives me advice on how to deal with issues. The advice has always been very successful."
Plainfield East High School choir director Aubrey Dunham -- a coworker wrote, "Students flock to her because of her enthusiasm, work ethic, sense of humor, and most importantly her drive for excellence. She does not let them fail and teaches them that taking chances and working hard towards a goal is worth it in the end."
Bonnie McBeth Learning Center teacher's aide Shelley Gabriel -- a coworker wrote, "She is someone who consistently, year after year, selflessly gives of herself and her time to better not only the students with whom she works, but also the rest of the students in the school, and all the staff who work with her."
Plainfield High School – Central Campus teacher's aide Richard Gutierrez -- a coworker wrote, "Mr. Richard Gutierrez has always gone way out beyond to help to give our students the best education possible and to make it a fun and rewarding experience for them."
Drauden Point Middle School physical education teacher/athletic director Taralyn Hall – a student wrote, "Mrs. Hall is great at what she does. She makes really funny jokes and makes gym and health fun."
Plainfield South High School math teacher Keith Halverson -- a parent wrote, "He has gone above and beyond his responsibilities as (my daughter's) teacher. He has shown her respect, encouragement and made math less threatening and given her a sense of accomplishment and hope!"
Plainfield High School – Central campus social studies teacher Patrick Hanley -- a parent wrote, "Now it's my turn to share something with Mr. Hanley that he may not know. Of the three career paths my daughter is considering, at the top of the list is a high school history teacher. Well done, Mr. Hanley!"
Wesmere Elementary School 5th grade teacher Tracy Hood -- a parent wrote, "Thanks to Mrs. Hood, my son was given opportunities to serve others and grow in his understanding and compassion of children less fortunate. Mrs. Hood gave her own time to teach my son and others many things he could not learn in the classroom."
Drauden Point Middle School 6th grade math teacher Heather Joy -- a coworker wrote, "Mrs. Joy instills a passion for math in her students. Whenever I teach a concept, the students will recall a similar lesson in Mrs. Joy's class and excitedly talk about how they learned it last year."
Plainfield South High School bookkeeper Mary Otto -- a coworker wrote, "The Bookkeeper position has had many more duties added to it than ever before. Through it all, Mary continues to have a smile on her face and continues to do a great job."
District Student Services Department administrative assistant Diane Pikowski -- a coworker wrote, "Diane is a quiet force behind the scenes in the district's Student Services department. Many of you may not have met Diane or even know that she is at her desk but I know that you have felt the impact of her work in all thirty schools."
Ridge Elementary School 5th grade teacher Traci Post -- a parent wrote, "She has built confidence in my daughter this year that she will carry with her through the rest of her life. She is an amazing teacher!"
Freedom Elementary School ELL teacher Lidia Salgado -- a parent wrote, "Mrs. Salgado is a truly exceptional woman and dedicates her life to helping others. PSD 202 is very lucky to have her as part of our community and our children's lives are truly enriched through her efforts and her example."
Lincoln Elementary School second grade teacher Barbara Schaafsma -- a coworker wrote, "Barbara Schaafsma is an amazing teacher who dedicates countless hours to her students. Her students love being in her class because they know that she cares about them as more than just another student in her gradebook."
Grand Prairie Elementary School learning resource director Jennifer Starkman -- a coworker wrote, "In my opinion, Jennifer Starkman is the epitome of all that is good and true in education. I am blessed to call her my colleague and friend."
Central Elementary School kindergarten teacher Sheri Williams -- a coworker wrote, "Sheri has made an extraordinary impact on the students, staff, and community of Central Elementary School thru her kindness, insightful teaching, and her community involvement."