Romeoville busts 20 men for soliciting a prostitute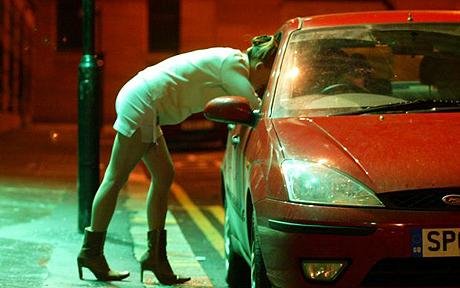 The Romeoville Police Department arrested 20 men for attempting to hire a prostitute during a sting operation carried out between March 20 and 27, according to arrest records.
Each of the men allegedly solicited a woman posed as a hooker in the 1200 block of Lakeview, records show. Arrests were made during the late morning/early afternoon, late afternoon and early evening hours.
Only one of the suspects is from Romeoville and a couple from as far away as Chicago and Grayslake. The majority are from area towns, including Joliet, Naperville, Shorewood and Bolingbrook.
Those arrested are:
Carlos Lopez, 28, 2006 Dartmoor, Joliet;
William Prindible, 41, 2118 Appaloosa Court, Wheaton;
Benito Martinez-Ruiz, 31, 217 Adella Ave., Joliet;
Mauro Lopez, 23, 3068 Woodstock Drive, Bolingbrook;
James West, 41, 120 S. Hunter, Joliet;
Adam Gershon, 31, 819 Pomeroon, Naperville;
Nicholas Parini, 27, 124 SW Circle, Joliet;
Jeffrey Shura, 46, 5319 Papaw Drive, Naperville;
Haris Ahmed, 49, 3720 Highknob Road, Naperville;
Donald Zweig, 53, 1708 Brighton Lane, Plainfield;
Marchand Miller, 41, 2517 Spring St., Woodridge;
Jeremy Taylor, 34, 1301 Emington, Minooka;
Douglas Larson, 60, 1114 Moorland Ave., Shorewood;
Louis Liberman, 51, 915 Dunhill, Grayslake;
Wayne Maki, 69, 811 Oakton, Romeoville;
Robert Navarro, 29, 4732 S. Leamington, Chicago;
Allen Cespedes, 39, 747 Market Drive, Oswego;
Kendrick Mitchell, 32, 4582A Camden Lane, Yorkville;
Jose Guzman, 32, 1004 Cora, Joliet;
Satish Tatikonda, 35, 2508 Versailles, Naperville.