HBO Documentary "The Diplomat" Has World Premiere at 2015 Tribeca Film Festival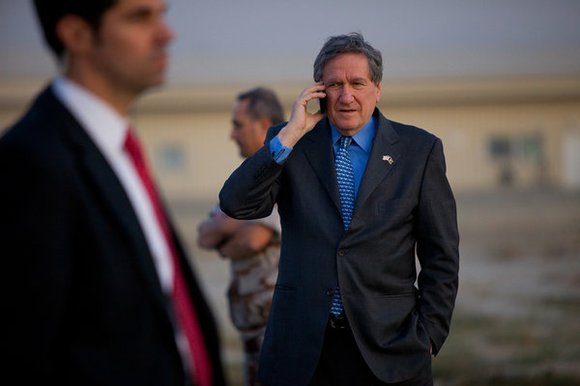 Revealing interviews from Hillary Clinton, Madeline Albright, Bill Clinton, Henry Kissinger, Al Gore, Diane Sawyer, UN Ambassador Samantha Power, General David Patraeus, General Wesley Clark, journalist Roger Cohen and others, further unwrap the onion-skin layers of Holbrooke's muti-faceted mercurial personality.
Holbrooke's single-mindedness and confrontational style served him well in the political arena of the last century, but with the arrival of President Obama and his cool-hand-Luke personality and poker face, Holbrooke's hubris was an unwelcome commodity. His frequent attempts to gain a private audience with the President regarding Afghanistan were often rebuffed. The one meeting that did occur resulted in a minor affront to Holbrooke's ego, when the President insisted on calling him "Dick." "Call me Richard," Holbrooke offered. "My wife prefers it that way. The obvious tongue in cheek reference to their shared experience with strong-willed wives completely escaped the humorless Obama and only served to increase the icy impasse between them.
Ever the dedicated, career diploimat, Holbrooke died, in cowboy parlance, with his boots on. A last ditch effort to meet with then Secretary of State Hilary Clinton in yet another vain attempt to gain the ear of the President on Afghanistan was truncated by sudden illness. Rushed to the hospital in the throes of cardiac arrest, he later died from complications of surgery to repair an exploded aortic artery at the age of 69.
Richard Holbrooke's life as chronicled in the documentary "The Diplomat" is more than an effort of a son to capture the legacy of his father. It is a detailed chronicle of the inner workings of a foreign policy that continues to place the leadership of the free world in the cross hairs of demagogues.