Update: Pedestrian killed in Plainfield crash identified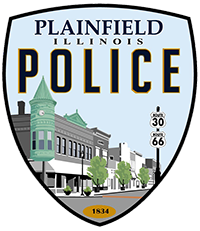 Update/5:15 p.m. Tuesday:
The man killed by the motorcyclist who lost control and struck him has been identified as Randal B. Lambert, 56, of the 24200 block of Lockport St., Plainfield.
Lambert was the son of Mary Alice Lambert, owner of The Tawny Tortoise store on Lockport St. in downtown Plainfield, and the brother of Michael Lambert, a Plainfield architect and historian who recently ran for a trustee position on the Plainfield Village Board.
Lambert's funeral arrangements are being handled by the Overman-Jones Funeral Home in Plainfied.
Arrangements for motorcyclist Sean Fitzpatrick, of the 14000 block of Weller Drive, Plainfield, are being handled by the Yurs Funeral Home in St. Charles.
Autopsies conducted by the Will County Coroner's Office Tuesday showed that the preliminary causes of death for both men were injuries sustained in the accident.
Original story/8:30 a.m. Tuesday:
A motorcyclist struck a pedestrian near Route 59 and Lockport Street in downtown Plainfield early Tuesday morning, killing both himself and the other man, the Will County Coroner's Office said.
Sean FitzPatrick, 27, was pronounced dead at Presence St. Joseph Medical Center in Joliet, where he was taken shortly after the 12:40 a.m. crash, the office said.
The pedestrian, whose name is being withheld pending the notification of family, was pronounced dead at the scene at 12:55 a.m.
FitzPatrick was northbound on Route 59 and lost control of his motorcycle, causing him to collide with the man who was walking, the coroner's office said.
Plainfield police are reconstructing the crash, and have closed Route 59 between Main Street (Route 126) and Lockport Street indefinitely, the department said in a statement.
Autopsies on both men will be conducted Tuesday.
Contact Karen Sorensen at Karen@TheTimesWeekly.com.