JTHS Board of Education holds special reorganization meeting
4/29/2015, 3:19 p.m.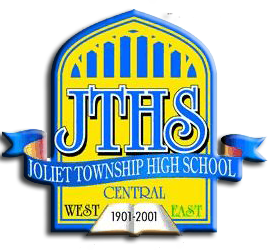 Joliet Township High School District 204 provided this news release:
A special Joliet Township High School Board of Education meeting was held on Tuesday, April 28, to reorganize and seat Board of Education members, following the April 7 election. At the meeting, Arlene Albert, Don Dickinson, and Jeff Pierson were re-instated for another term and the oath of office was administered. Newcomer to the Board of Education, David R. Skorupa, was sworn in to serve his first term on the District 204 Board of Education.
Jeff Pierson was reappointed to the position of President and Tracy Spesia was appointed to the position as Vice President. Member Don Dickinson was appointed to serve as Secretary.
Board of Education member Arlene Albert was appointed to serve as the board representative to the Illinois Association of School Board (IASB) Governing Board.
Joliet Township High School District 204 Board of Education Members are elected by residents within the school district's boundaries. They volunteer their time to lead the district and serve four-year terms on a staggered basis. Board of Education Members adopt policies and rules that govern the administration of the school district and operate in strict accordance with Illinois laws and Illinois State Board of Education regulations.