Column: Getting ready for full-day kindergarten in District 202
8/3/2015, 3:35 p.m.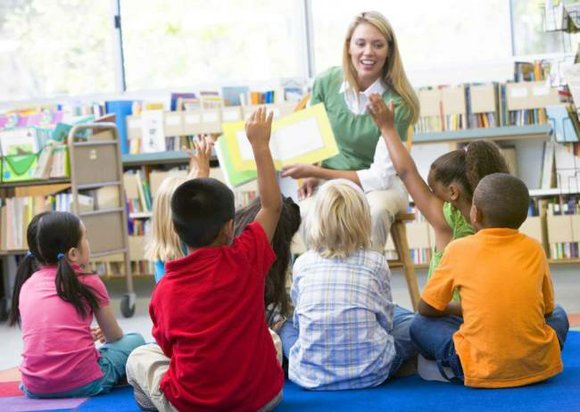 This column was written by Dr. Lane Abrell, superintendent of School District 202.
The start of each new school year is always an adventure - usually exciting, sometimes challenging.
The 2015-16 school year, which starts for us on August 13th, promises to be an adventure in both senses for District 202 and our community.
Locally, the news is good.
We are very excited to announce that District 202 will finally implement a full-day kindergarten program in 2016-17 - even though it will be a limited program at first.
We have wanted to make this move for several years. Our community identified full day kindergarten as a top priority in 2011 as part of the current five year Strategic Plan, and we've been working on it ever since.
Unfortunately, we just didn't have the physical space in our 17 elementary schools to accommodate hundreds of kindergarten students for a full day, or the money to hire dozens of new kindergarten teachers.
Our growth has slowed enough to free up the equivalent of 17 classrooms - one per elementary school - to use for the new full-day kindergarten program. Unfortunately we still don't have all the money we need for new staff, so we're going to charge a small tuition to help offset the costs associated with the new program.
And, more good news - based on our best information, we expect more classrooms to become available in the next few years as our growth continues to shift away from the elementary level and upward to the middle and high schools.
We will also continue to study some other options that would provide more space sooner, but would require significant change and/or cost.
However, the educational picture remains a bit murkier at the state and national levels.
Once again we start the school year unsure of what the State of Illinois will do with funding. We have worked very hard to create a preliminary 2015-16 budget that is balanced for the third straight year, holds the line on new expenses and meets the needs of our students, staff and community while respecting the limits of our community's resources.
Yet all of that work could be undone if the state does not meet its financial obligations. As I write this, the governor and the two legislative leaders still haven't agreed on even the framework of a state budget, much less on specifics. So we wait, like everyone else, to see where things will end up.
We are also waiting to see what will happen with standardized testing. We have worked for several years of work to implement the new state Common Core learning standards, create a new local curriculum and new assessments and train our staff, students and community around Common Core.
Now the federal government appears to be moving back to a "new" No Child Left Behind-type law and system. As with the state funding situation, we can't do much but wait to see what happens.
Still, no matter what happens in Springfield or Washington D.C., we will always do everything we can to provide District 202 students, staff and families with the best possible services and support in 2015-16 and beyond.
Together, we will continue to prepare learners for the future.