District 202 names two new assistant principals
8/4/2015, 9:43 p.m.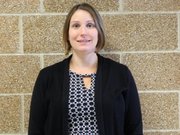 District 202 provided this news release:
Charles Reed and Crystal Lawns elementary schools will both have new assistant principals this school year.
Freedom Elementary School 5th grade teacher Carol Betzold will serve as the new assistant principal at Charles Reed, and Hearing Itinerant Specialist Jennifer Olech is the new half-time assistant principal at Crystal Lawns.
The Board of Education approved both assignments at its July 20 meeting.
Betzold started her teaching career in 2002 as a third grade teacher in Solon, Ohio. She worked there for five years then came to Freedom Elementary in 2007 as a fifth grade teacher.
She replaces Tracey Markowski who was named the new principal at River View Elementary earlier this summer.
Olech started working as a Hearing Itinerant teacher in 2002 in the West Aurora School District. She worked there for a year, then moved to a special education cooperative for four years.
She worked in District 202 in the same capacity from 2007-2012, then from 2012-13 for the Lincoln-Way Area Special Education Cooperative, before returning to District 202 in 2013.
Olech replaces Brooke Dundas who accepted a position in another school district. Olech will serve as half-time as the district's Hearing Itinerant Supervisor. Dundas likewise served a dual role last year, splitting her time between Crystal Lawns and as the Director for English Language Learner services.