It's Back-2-School Blast time Saturday at Nowell Park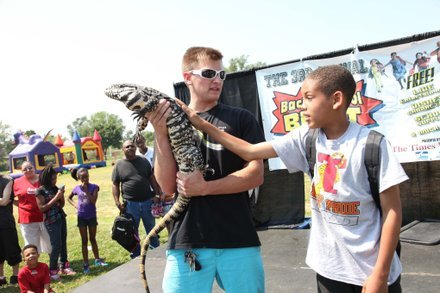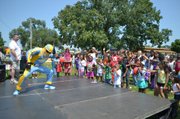 No one wants to spend their day in a classroom learning reading, writing and 'rithmatic, but if you have to head back -- do it with a blast!
A Back-2-School Blast, that is. The annual end-of-the-summer party starts at 11 a.m. Saturday at Joliet's Nowell Park, and not only will there be free food, entertainment and games, attendees will also receive free backpacks.
"It's a great family event that's unique and not like anything else held in town," spokeswoman Tamika Archibald said. "This is a fun day for everyone. ... We say it's back to school because it's that time of year, but it's really just an excuse to come out and have fun."
The fourth-annual family event is sponsored by The Times Weekly, the Joliet Park District and Shiloh Baptist Church in Lockport. Nowell Park is located at the corner of Chicago Street and Doris Avenue.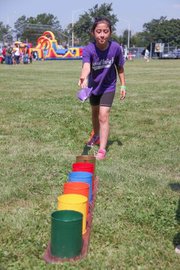 There will be entertainment for all ages of kids, including face painting, bounce houses, carnival-style games, costumed characters and basketball. Expect live music and tunes spun by DJs, and don't miss any of the performers who will be on the main stage.
The WBNA Sky basketball team is sending their mascot, and the Joliet Slammers team member will be signing autographs.
In addition to free backpacks, free school supplies, giveaways and drawings will be provided by event sponsors and family-related vendors who have booths set up at the event.
Last year's Blast attracted more than 3,500 people, and it could be even higher this year, Archibald said.