Amazon to hire 1,000 workers for new Joliet center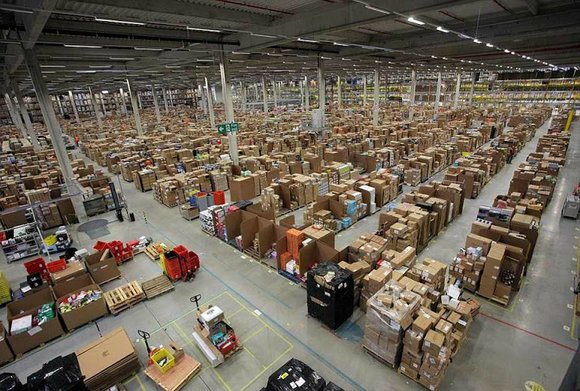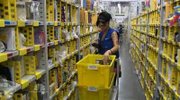 An Amazon fulfillment center in Joliet that will create 1,000 new jobs when open, the online retail company announced Monday.
The Joliet City Council approved a preliminary plat for the Internet retailer to move into a 500,000-square-foot building in the Laraway Crossings Business Park on Route 53 in April, but city officials were restricted from saying who the owner would be other than it was an e-commerce company.
Initially, the proposal called for 500 new employees -- including administrative positions -- but the number has now been doubled.
Jobs are currently being filled. Applications are being accepted at http://www.amazonfulfillmentcareers.com/opportunities/warehouse-associate/.
"We are thrilled that Amazon has chosen Joliet as the location for its new Illinois fulfillment center," Joliet Mayor Bob O'Dekirk said in a new release announcing Amazon's plans.
"The company is not only the leader in the e-commerce sector, but it also will create quality jobs for a diverse community throughout Joliet and Will County."
Mike Roth, Amazon's vice president of North America operations, said the company was equally pleased with their plans for Joliet.
"We are excited to create 1,000 great full-time jobs in Illinois with competitive wages and comprehensive benefits starting on day one," Roth said. "We are grateful for the support of local and state leadership in helping to bring Amazon to Illinois and we look forward to being an active member of the community."
Amazon employees at the fulfillment center will process smaller items, such as books, electronics and consumer goods.
Amazon said it not only offers competitive wages, but provides employees with comprehensive benefits that start on the first day of employment, including health insurance, 401(k) with 50 percent match, stock and bonuses .
Hourly employees are eligible for programs such as Career Choice, where the company will pre-pay 95 percent of tuition for courses related to in-demand fields, regardless of whether the skills are relevant to a career at Amazon, the news release said.
The company will be taking over a vacant warehouse that's owned by Global Logistics Properties, Global representative Dave Poquette told the council in April.
"They're penetrating the market for the first time," he said.
According to its Web site, Amazon has more than 65 fulfillment centers in the United States and Canada, including one in Chicago.
It's the third large development for Laraway Crossings announced this year. Ikea is building two 1.4 million-square-foot distribution centers, the first of which is to open in 2017, and Cadence Premier Logistics is moving its company headquarters from Alsip to Joliet.
Contact Karen Sorensen at Karen@TheTimesWeekly.com.