Lockport man gets 12 years for heroin overdose death
8/10/2015, 4:58 p.m.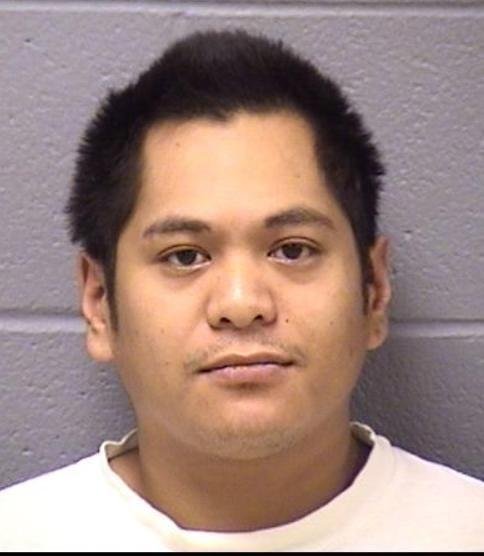 The Will County State's Attorney's Office provided this news release:
Will County State's Attorney James W. Glasgow announced Monday that a Romeoville man found guilty of drug-induced homicide in connection with the heroin overdose death of a Lockport man has been sentenced to 12 years in prison.
Benjamin Camunias, 28, of 34 Paladino Drive, was found guilty by Circuit Judge Amy Bertani-Tomczak at the conclusion of a bench trial on June 5. Judge Bertani-Tomczak also found him guilty of unlawful delivery of a controlled substance.
Camunias was instrumental in obtaining and providing the heroin that was delivered to Peter Kucinski on Aug. 10, 2014. Kucinski suffered a fatal overdose after snorting the heroin on that day.
Camunias drove to Chicago with another woman, Amy Shemberger, where the two purchased 14 packets of heroin for $100. The two divided the heroin before Camunias dropped Shemberger off at her Lockport house, where she gave some to Kucinski.
Assistant State's Attorneys Michael Knick and David Borenstein argued at trial that Camunias was responsible for the victim's death because he drove Shemberger to Chicago and purchased the heroin.
During the sentencing hearing, the two prosecutors presented evidence from a December 2010 heroin-related, drug-induced homicide involving Camunias in Bolingbrook. In that case, Camunias and a young woman drove to Cook County to buy heroin from Camunias' dealer.
When the 19-year-old woman overdosed and became unresponsive, Camunias left her in her car and went to get help from a friend, who could not revive her. She was found by emergency responders on the ground next to her car in a Bolingbrook neighborhood. The case was not charged because the police investigation was not completed until late last year, after the three-year statute of limitations for drug-induced homicide had expired.
"Benjamin Camunias is learning the hard way about the consequences of getting involved in heroin-related drug deals," said State's Attorney Glasgow. "Heroin is an extraordinarily dangerous narcotic that kills users indiscriminately. The message is absolutely clear: If you are responsible for delivering this poison, you're on the hook for any user who dies from an overdose."
Shemberger testified against Camunias at trial. She also is charged with drug-induced homicide and unlawful delivery of a controlled substance. Her case is pending; she is scheduled to appear next in court on Aug. 26.