Junior High Students Participate in STEAM Camp
8/11/2015, 11:32 a.m.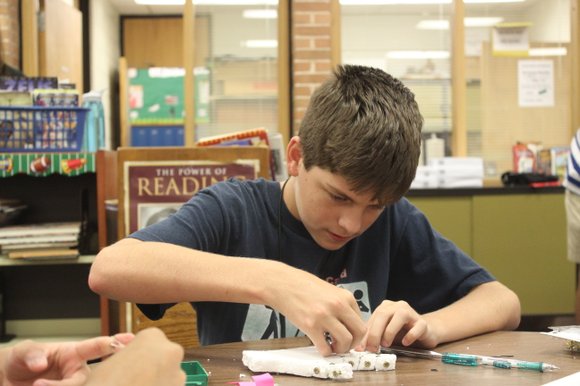 Over 150 Junior High Students from Dirksen, Gompers, Hufford, and Washington Junior High Schools participated in a six-week District 86 Camp STEAM summer school program. The program focused on Science, Technology, Engineering, Arts, and Mathematics with the integration of reading and writing. Projects including researching how prosthetics work, creating models of roller coasters, and studying how science is used in the Olympics.