Early lead helps Slammers fight off Grizzlies
8/12/2015, 9:43 a.m.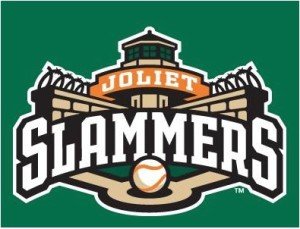 The Joliet Slammers provided this account of Tuesday night's game:
The Joliet Slammers edged the Gateway Grizzlies 3-2 on Tuesday.
The Slammers (30-43) opened the three-game series with Gateway (27-45) by defeating the Grizzlies 3-2. Joliet opened the scoring in the 1st inning off Vincent Molesky thanks to an RBI double from Nate Roberts.
The score stayed 1-0 until the 6th inning. Mike Garza pushed across a run on a sacrifice fly and John Cannon's RBI single sent Molesky from the game and made the score 3-0. Phil Bates picked up a pair of hits and now has a 9-game hitting streak.
Michael Carden started for Joliet and was lifted after 2 1/3 scoreless innings. Luke Crumley came on in relief and earned the win thanks to five innings, allowing just one run on two hits with 7 strikeouts and one walk. Kevin McNorton came into the game with 14 1/3 consecutive scoreless innings of work. He gave up one run in 2/3 of an inning. Navery Moore pitched the 9th and picked up save number 14.
Joliet returns home on at 2-Dollar Tuesday August 18th at 7:05pm to open a three-game series against the Florence Freedom at 7:05pm. Wednesday the 19th features an appearance by the all-time hit king Pete Rose. Thirsty Thursday closes out the series and short homestand. Slammers home action can be seen and heard at http://www.ustream.tv/channel/slammervision.